7 years ago
WIN tickets to the next top secret Jameson Cult Film Club screening
The Jameson Cult Film Club is back with a spooktacular cinematic treat for you and friend...
Spooktacular. That's the only terrible Halloween pun we're going to make. We promise.
Advertisement
But which iconic, cult film from the 1980s has JCFC chosen for your viewing pleasure this time around? Here, we'll give you a clue...
Any ideas yet?
No?
Advertisement
It's Ghostbusters. The answer is very obviously Ghostbusters.
That's right, the Jameson Cult Film Club is back for an explosive double screening of the much-loved 1984 comedy classic, with both screenings taking place in a secret venue in Dublin on Wednesday November 4 and Thursday November 5, rumoured to have its own paranormal activity.
Tickets are free from the Jameson Cult Film Club website, simply register your details for the chance to win, but we also have FIVE PAIRS OF TICKETS FOR JOE READERS to the screening on Thursday November 5.
These free events are much more than just your typical screening, as characters from the movie, live theatre and special effects timed perfectly with on-screen action, help to create an electric atmosphere throughout the film.
Advertisement
Expect to see Venkman and Spengler battling ghouls, along with an appearance by the film's real stars, Slimer and the Stay Puft Marshmallow Man.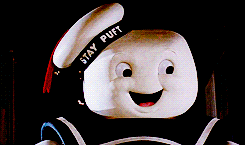 So if you and a friend want to be part of a crack team of supernatural elimination agents, grab your jumpsuits, proton packs and answer the below question to win tickets to the screening on Thursday November 5.
Remember though, whatever you do, DON'T CROSS THE STREAMS.
Advertisement