6 years ago
Science reveals the best sex position for the female orgasm
Science shows it's pretty straightforward for men to come during sex.
*This article first appeared on JOE.co.uk*
Advertisement
Research shows that the male orgasm relies largely on the nervous system. It is a case of the penis sending signals to the brain via the spinal chord in a 'reflex loop,' and then happy days. We really are simple creatures.
For a long time, the path to climax for women was believed to be down to a complex combination of mental and emotional factors like confidence, sexual openness and the ability to trust.
However, new research shows that sexual position during intercourse could be central to determining whether a woman comes to fruition or not, according to the study by Mayo Clinic and the Indiana University School of Medicine in the journal Clinical Anatomy.
The study shows it's a case of 'the migration of the clitoris' during sex - the closer it gets up towards the vaginal wall, the more likely the orgasm.
Advertisement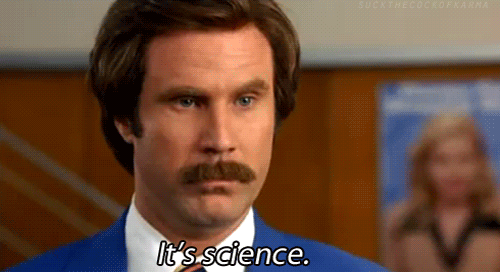 Via Gifrific
Couples trying to pursue the female orgasm can follow a few simple steps to coital bliss.
The advice from the study appears to be to ditch positions like 'doggy style', which don't stimulate this area as much.
Advertisement
Conversely, it was found that frontal positions like good old-fashioned missionary were the best at hitting the spot. Cowgirl is also a surefire hit, according to the research.
"If a woman is trying to achieve a vaginal orgasm, it seems like it tends to be more successful if the front wall of the vagina is more stimulated," Mayo Clinic's Dr. Jason Siegel told MailOnline.
If maths is your thing, or you happen to be carrying a protractor around with you when you get lucky, the best angle of entry for vaginal wall stimulation was found to be between 30 to 45 degrees.
Thank god for science.
Advertisement