6 years ago
Separating myth from reality: 10 incredible facts about Irish-American gangster James 'Whitey' Bulger
Get to know the real Whitey Bulger...
The new biopic, Black Mass, stars global superstar Johnny Depp as one of the most notorious Irish-American gangsters in history, Boston's own James 'Whitey' Bulger.
Advertisement
If you haven't seen the original Warner Bros. trailer yet then check it out, because this looks like it's going to be a cracker, with a terrifying-looking Depp on top form.
Clip via Warner Bros. UK
In anticipation of the release of Black Mass in Irish cinemas on 25 November, we want to separate the myth from reality as we take a closer look at one of the most dangerous criminals in history, James 'Whitey' Bulger.
Advertisement
Don't call him Whitey...
The now incarcerated-for-life James Joseph 'Whitey' Bulger, Jr. may have been the head of the notorious Winter Hill gang in South Boston and charged with 11 murders (it's thought that was he was actually responsible for 19), but the 86-year-old was very sensitive about being nicknamed 'Whitey'.
That's because the name came from his childhood, when he had white-blonde hair, so Bulger preferred being called either Jim or the much more intimidating 'Boots'; a name stemming from his love of cowboy boots.
Whitey Bulger back in his Alcatraz days... pic.twitter.com/5pD4TARcR6

— Matt Eastwood, IDC (@matteastwood) July 16, 2013
Advertisement
For a long time, the 'King Rat' was on the FBI's Most Wanted list
From 1971 to 1994, Whitey Bulger acted as an informant for the FBI. His relationship from youth with FBI agent John Connolly led to this position. In spite of this friendship with Connolly, however, Bulger always denied that he was a "rat" or a "traitor". Bulger abused his power so much in these two decades (he allegedly murdered 11 people during this period) that, upon hearing that he was to be indicted for crimes committed in this time, he fled Boston in December 1994 and away from the clutches of the FBI. For 16 years, the mob boss remained in hiding, in which time he was second on America's Most Wanted list. In 2011, following the death of the Number One fugitive on the list, Bulger remained at large for another month, making him the most sought after criminal in the US, until his eventual capture in June of that year.
#BlackMassMovie Mais qui est-tu Whitey Bulger? https://t.co/Z7kADKBCoN pic.twitter.com/H91PrXdyk4 — Sept.info (@info_sept) November 16, 2015
Advertisement
The Whitey myth...
The idea that Whitey Bulger was almost anti-heroic in that he hated drugs and cleaned up the streets of South Boston (Southie) is quite misleading.
Bulger may not have personally liked drugs, but he made a hell of a lot of dough on the back of drug distribution.
Advertisement
A flaw in the plan...
While living undercover in Santa Monica, California, Bulger and his companion fed a neighbourhood tabby cat named Tiger.
A former neighbour who had met Bulger's companion while feeding the stray ultimately blew the whistle on the fugitive next door after spotting a picture of Bulger's companion on the news.
Alcatraz's most wanted...
He loved Alcatraz Island so much that he visited as a tourist years after his release from the famous prison. This guy had some nerve because the visit - with his girlfriend Catherine Greig - allegedly occurred in January 1995, just after Bulger had gone into hiding.
Whitey Bulger visited Alcatraz when he was on the run from the FBI. http://t.co/RsiPm99eML — Alcatraz Island (@AlcatrazIsland) August 14, 2013
Rewind a few decades and the Boston native had earned himself a stint in Alcatraz in November 1959 after planning an escape from his Atlanta prison, where he had been held for armed robbery. Still, Bulger loved Alcatraz, later saying that if he could write his own epitaph it would read, "I'd rather be in Alcatraz".
From the street to the circus...
Bulger was arrested for the first time at the tender age of 14 for stealing. How did he rebel upon his release? By joining the circus of course. He joined Bailey's Circus where he worked as a roustabout.
The Bad Trip...
According to CNN, Bulger agreed to be injected with LSD in 1957 as part of a risky experiment in order to reduce his sentence. It turned out, though, that the gangster participated under false pretences.
#WhiteyBulger lawyers releasing photos of the accused mobster including some from his younger years. #wbz pic.twitter.com/ZP4j7QpKe6 — Sera Congi (@seracongi) August 1, 2013
He thought the LSD (which wasn't a well known drug at the time) was being injected to help find a cure for schizophrenia, when in fact it was a CIA program called MKULTRA designed to create a mind-control weapon.
For the rest of his life after the experiment, Bulger claimed to have suffered from insomnia and, when he did eventually fall asleep, terrible nightmares.
Lady killer...
Bulger has denied ever killing women, but has been implicated in the deaths of two women.
All the good things...
You would think that the mob boss of one of the most dangerous and notorious gangs in America would enjoy all the perks and leisure of such a position, but you'd be surprised.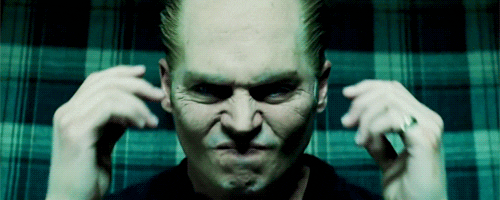 In reality, Bulger rarely drank anything stronger than ginger ale, never smoked, and worked out daily; the man was in his prime.
Wrong place, wrong time...
Part of Bulger's myth is that he only killed other criminals, but an innocent man was gunned down in a hail of bullets for the crime of offering a ride to Bulger's alleged intended hit.
He is also alleged to have mistakenly killed the non-criminal brother of a rival gang leader, then killed the gangster three years later to prevent him from avenging his brother's death.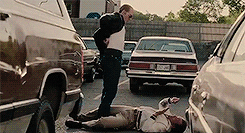 His brother couldn't have had a more different profession...
One sibling was the vicious leader of a ruthless gang who was responsible for the butchery and intimidation of countless lives; the other was a highly respected and productive politician.
Yet, both brothers remained very close as a family.
Portrayed by the superb Benedict Cumberbatch in Black Mass, Billy Bulger was a positively influential figure on society, as explained by the British actor himself:
"Billy Bulger was a very powerful political figure for many years in the State Senate. If you wanted anything done, you went through him."
Johnny Depp has further described the poignant difference between the two characters.
"Billy went his way and became this very highfalutin' politician, and Jimmy went his way and ended up a king of the underworld.  Yet they visited their mom and were a close family even though they were on distinctly different sides."
To get a more in-depth look at Whitey Bulger's remarkable life to date, be sure to check out Black Mass, Cert. 15A, when it hits Irish cinemas on November 25.