6 years ago
Irish film Calvary to open Jameson Dublin International Film Festival 2014
The dark comedy will have its Irish premiere as the opening gala for the Jameson Dublin International Film Festival 2014, an always very enjoyable evening that, this year, will take place at Dublin's Savoy Cinema on Thursday 13th February.
Following on from their wickedly-funny winning work together on The Guard, director John Michael McDonagh has again cast Brendan Gleeson in the lead role, this time as a good priest tormented by his small-town community, a group of people who seem intent on making his life a living hell.
The blackly comic drama features a very talented cast including Gleeson Junior Domhnall, Chris O'Dowd, Aidan Gillen, David McSavage, Dylan Moran, Killian Scott and the gorgeous Kelly Reilly.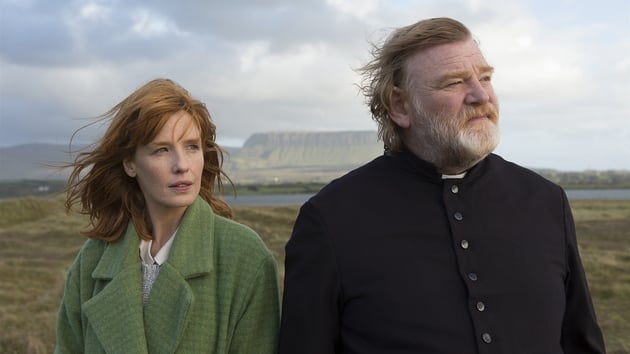 Announcing details of the upcoming event, Festival Director Gráinne Humphreys said the opening gala will be a celebration of "the best Irish cinema".  The gala will welcome John Michael McDonagh, Brendan Gleeson, Kelly Reilly and other members of the star-studded cast, including some of Ireland's best-known actors.
A limited number of tickets for the opening gala screening of Calvary are currently on sale at www.jdiff.com and are selling fast. Festival season tickets, gift vouchers and tickets for other selected JDIFF galas at the Savoy Cinema are also on sale now from the official JDIFF site.
JDIFF will run from 13th - 23rd February and Calvary will be released in Irish cinemas on 11 April 2014.