7 years ago
This new Irish cinema app could change the way you watch films
Say hello to your little friend... usheru.
Irish people love to go to the cinema. That's a science fact, proven by fancy science experts, in a fancy science lab.
Advertisement
Just look at them there, hard at work...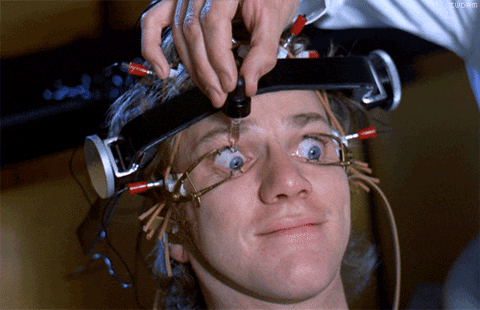 Whether it's with family, friends, or even on their own, it really doesn't matter; every weekend, you're guaranteed to find picture-loving people heading to the cinema, up and down the country.
Now, there's some very good news that will help make your cinema-going life that little bit easier.
Advertisement
Meet usheru.
This free new app, developed and designed by fellow film-loving fans, has created a shortcut that will allow you to book cinema tickets in just three clicks, view trailers, check cinema times and, most importantly, find the best prices for you.
Did we mention it's free? Because it is.
Advertisement
As well as that, the app will help you discover brand new films based on your personal tastes, while simultaneously showing you the best deals and offers available at your local cinemas.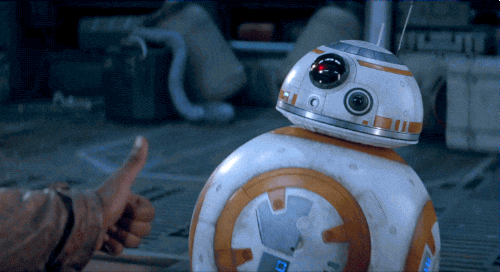 Look, even BB-8's impressed, and that astromech droid is notoriously hard to please.
Check out the app in action right here...
Advertisement
https://www.youtube.com/watch?v=MEj4y_JN-AU
Clip via Catherine Downes
As the talented team behind usheru say, "the cinema is more than just a place to watch a film. It's a night out where film is the beautiful centrepiece. You lovingly watch a story being told, without distractions, with friends and a cheeky treat or two."
"So our little band of film-lovers, film professionals and te(ch)xperts decided we wanted to promote film in cinema. We sat down with people who ran cinemas, people who make films and people who promote films."
"We also listened to you and came up with usheru."
Advertisement
"We want everyone to win by getting more people to go to the cinema."
usheru Features:
Three quick clicks is all it takes to secure a cinema ticket at your local cinema.
Recommendations are served to you based on films and genres you love.
The app provides full cinema listings including movie trailers and a movie synopsis.
If you're bit lost, usheru has geo-location that will help find the closest cinema to you.
It also contains a feedback loop so you, the audience, can contribute in making usheru cater to all your cinema needs
Think Hailo for the cinema and you're starting to get the idea.
So what are you waiting for?
You can get your hands on the app for iOS by clicking here and for Android by clicking here. And for loads more information and updates on usheru, head over to the official website by clicking here.
Usheru, we think this is the beginning of a beautiful friendship.
Current partner cinemas for usheru:
Movies@Dundrum and Movies@Swords
The Light House, Smithfield
The Pavilion, Dun Laoghaire
UCD Cinema
The Mermaid Arts Centre, Bray
Diamond Cinema, Navan
Current screening venues for usheru:
The National Gallery of Ireland
The Sugar Club
Draoícht Arts Centre Blanchardstown
Axis Ballymun