1 month ago
Simon Cowell roasted by 11-year-old on Britain's Got Talent
Savage.
Simon Cowell was left red-faced after being on the receiving end of a brutal joke from an 11-year-old on Britain's Got Talent.
Advertisement
On Saturday night's episode of the reality TV show, Boycanto auditioned for the judges. They're a group of boys who want to inspire others to perform.
They performed an incredible rendition of 'Revolting Children' from the musical Matilda – but not before one of them took a cheeky dig at one of the TV's most famous faces.
Harrison, 11, lead the conversation with judges Amanda Holden, Bruno Tonioli, Alesha Dixon and Simon Cowell, before they're performance. He told the panel: "We're from all around England and we're here to promote boys dancing, singing, and acting."
Amanda then asked him: "If you won, what would mean more to you, performing in front of King Charles or winning £250,000?"
Advertisement
With no doubt in his mind, Harrison replied: "King Charles!"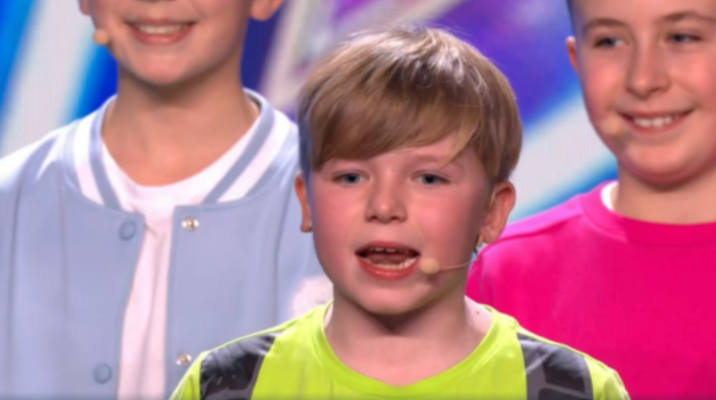 When Simon then snapped his fingers at the response, Harrison quipped: "You've gotta remember, it's not all about the money, Simon!"
The witty remark left the audience and the rest of the judges into stitches.
Advertisement
Simon clearly took the joke in the good humour it was intended though, saying: "I 100 percent agree!"
After talking the talk, the group walked the walked with their performance, and earned a resounding four yeses.
Praising them, Simon said: "You are revolting – and that's a good thing."
"This was a really, really good audition, but just be really badly behaved going forwards," he joked.
Advertisement
"My daughter's obsessed with Matilda and I think children are gonna absolutely love you, your passion and energy was fantastic," Alesha added.
Bruno echoed his fellow judges' remarks, saying: "You're so bad, and I love it!"
And Amanda said their singing was "really, really good."
Both the performance and Harrison's cheeky attitude went down a treat with viewers at home as well.
Advertisement
"That kid saying it's not all about the money Simon – such a wise little boy", one person tweeted.
"Well done Boycanto that was brilliant and full of energy as well!", another said.
"Boycanto …. I love this and makes a change!", a third added.
Related articles: