5 years ago
VIDEO: Check out Sylvester Stallone and Hollywood stars at the Premiere of the new Rocky film, Creed
The return of Rocky...
Creed is released in Irish cinemas on 15 January and tells the tale of Adonis Johnson Creed, the son of boxer Apollo Creed.
Advertisement
You remember Apollo Creed, right? He's the guy that used to punch Rocky Balboa in the face like this.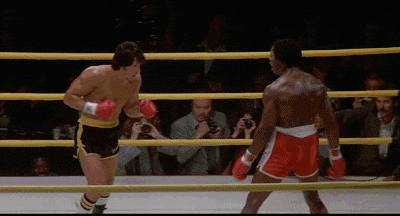 Michael B. Jordan stars alongside Sylvester Stallone's returning Rocky as Adonis, the young boxer who has a lot to live up to, both in and out of the ring.
Directed by the very talented Ryan Coogler (Fruitvale Station and Marvel's Black Panther), Creed is already shaping up to be one of the best films of 2016, with critics rightly heaping praise on the performances of both Jordan and the award-winning Stallone.
Make sure you also keep an eye on JOE for our exclusive interviews with the film's stars later this week.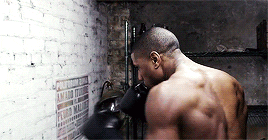 Speaking of the film's stars, they're out in force in London for the European Premiere and you can check out the live Creed feed of the event below.
Advertisement
By the way, there's no point in screaming "ADDDDDRRRRIIIIAAAAAAANNN" at Sylvester Stallone because he's just not paying any attention to us.
Believe us, we've tried...
Check out the trailer for Creed right here...
Advertisement
Clip via Warner Bros. Pictures
Creed is released in Irish cinemas on 15 January