4 years ago
WATCH: Tom Holland has picked Spider-Man's perfect villain & talks UNCHARTED
"There are insurance reasons for why I'm not allowed to do it..."
With the upcoming release of Spider-Man: Homecoming this July, our man Rory Cashin sat down for a chinwag with the webbed crusader himself, Tom Holland.
Advertisement
Holland is one of the most exciting young actors around after he burst onto the scene with In The Heart Of The Sea and Captain America: Civil War. His hotly-anticipated lead role comes after he won several newcomer awards and, as if all of that wasn't quite enough, he's also an accomplished dancer and gymnast.
https://www.youtube.com/watch?v=56wR85x67Vo
Clip via Lip Sync Battle on Spike
Yes, he's one of those talented people who just has it all.
Holland is the youngest Peter Parker in silver screen history and will star in at least two more films as Spidey after taking the reins from Andrew Garfield and, of course, fellow accomplished groover Tobey Maguire.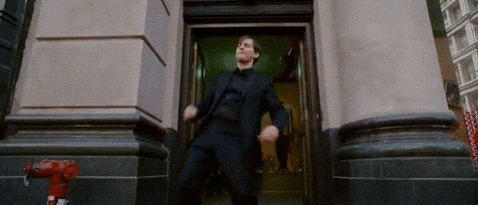 The film is Holland's first project since Irish film The Pilgrimage, and he also discusses the developments on a film adaption of Uncharted, the video game phenomenon revolving around Nathan Drake.
Advertisement
Enjoy...
For a taste of the film itself, we have the trailer right here...
Clip via Marvel Entertainment 
Advertisement
Spider-Man: Homecoming swings its way into Irish cinemas from 5 July