5 years ago
EXCLUSIVE: Hollywood star John C. Reilly is officially trying to become an Irish citizen
Did we just become best friends citizens of the same great land!?
Between Brexit, Trump and a gazillion other reasons that are nowhere near as shitty as those first two, it's easy to see why there's been such a big increase in the number of people officially applying to become Irish citizens.
Advertisement
The perks of owning an Irish passport are many, with the main one being... you're Irish.
Enough said.
One man who may already seem like a bona fide Irishman to a lot of people – just look at his surname! The wild hair! The love of sing songs in pubs in County Clare! – is the fantastically funny actor, singer and comedian, John C. Reilly.
Advertisement
The Hollywood star is renowned for both his superb comic output (Step Brothers, Walk Hard: The Dewey Cox Story) and his underrated dramatic work (Magnolia, We Need To Talk About Kevin), and he's made no secret of his love for Ireland in the past, with visits to the island a regular occurrence.
It seems though, that he now wants to take that love one step further and officially become a citizen.
"I'm trying to get citizenship in Ireland right now actually, I'm not kidding!" he admitted when we talked to him about his latest funny and charming role in the hugely enjoyable Kong: Skull Island (released in Irish cinemas on 9 March).
"I'm trying to get a passport in Ireland!"
Advertisement
Take a look for yourself...
However, it does seem like he's having some bother with the application at the minute, so if you're sitting in the Irish Passport Office reading this and you're the one stalling over John C. Reilly's application form, WHAT THE HECK ARE YOU THINKING!?
Pull the finger out, let the man in and let's sort out that honourary title he so rightly deserves.
Advertisement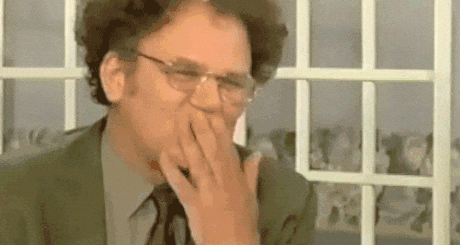 Passport or no passport, John C. Reilly is making his way into Irish cinemas in Kong: Skull Island on 9 March.
Here's the terrific trailer to entertain you in the meantime...
Clip via Jimmy Kimmel Live
Advertisement