7 years ago
Pic: Evening News wins 'Headline of the Year' award with genius Belinda Carlisle-inspired, 1980s-tastic effort
A work of art. A thing of beauty. A big dirty ride of a thing.
All phrases that represent our feeble attempt at expressing the joy we feel when we read a beautifully-crafted, expertly-moulded headline.
Advertisement
This particularly fine effort from the Evening News perfectly combines Belinda Carlisle, cheesy soft rock power ballads and gargantuan, luxury cruise liners; three of JOE's most favouritest things ever.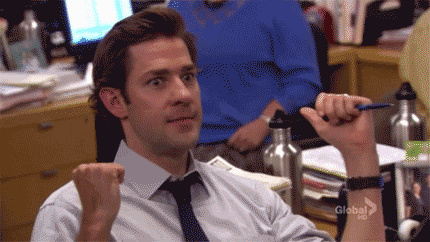 Sit back and marvel at the wonderful work of City Council Reporter, Mr John-Paul Holden...
Genius headline on p3 of the Evening News pic.twitter.com/nh2A2fRFPc

— Alan Young (@alanyoung3000) February 11, 2015
Advertisement
It's a great headline alright, but is it as good as this brilliant Bohemian Rhapsody-inspired effort from the Ulster Gazette last year?
And here's that Belinda Carlisle earworm you didn't ask for. We apologise for nothing...
https://www.youtube.com/watch?v=P-WP6POdTgY
Advertisement
Clip via Belinda Carlisle HD.