8 years ago
Private info of 37 million users in jeopardy after hacking of website for married people seeking affairs
Now would be a bad time to be having an affair.
A dating site for married people has been hacked by a group called The Impact team.
Advertisement
Ashley Madison is an online dating agency that specialises in affairs for married people.
The group has said they have complete access to all information on the site which goes by the tagline 'Life is short, have an affair'.
The 37 million users will be quacking in their boots after Avid Life Media confirmed the cyber attack in a statement.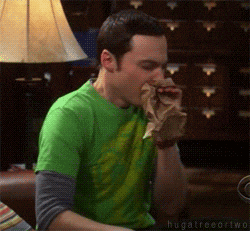 Advertisement
According to the statement, the hackers want the site to be closed completely along with two other sites they have compromised; Cougar Life and Established Men, or they will release the information of the users online.
In a statement released by the hackers they said: "Avid Life Media has been instructed to take Ashley Madison and Established Men offline permanently in all forms, or we will release all customer records, including profiles with all the customers' secret sexual fantasies and matching credit card transactions, real names and addresses, and employee documents and emails.
"The other websites may stay online."
Advertisement
Ashley Madison has spoken out about the incident, confirming the cyber attack and saying they are working with law enforcement agents to rectify the situation.
This could get very messy.