7 years ago
This guy has placed a really big bet on Conor McGregor beating Jose Aldo
He put his money where Conor's mouth is.
€11,000 big ones have been bet on Conor McGregor beating Jose Aldo when they meet in Las Vegas on July 11th.
Advertisement
The man himself is no longer short for a few bob tweeting this photo a few months ago entitled: This week's profit.
A photo posted by Conor McGregor Official (@thenotoriousmma) on
The bet was made with Boylesports in Dublin city centre and is the second time a five figure bet has been placed on the Crumlin fighter to win.
Advertisement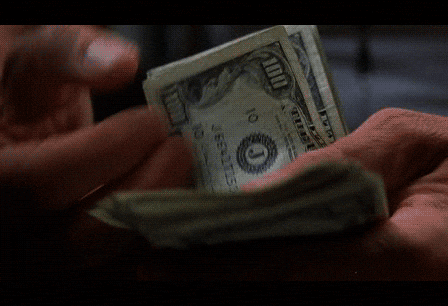 If McGregor is successful in his quest to become the UFC World Champion the punter will be €8,000 richer. Not a bad result.
The match was plunged into uncertainty recently when Jose Aldo was injured during training. Following the news Conor McGregor tweeted this picture to his Instagram account.
Advertisement
Following Aldo's injury, McGregor picked up even more support to win the match.  Liam Glynn, BoyleSports' spokesperson said: "Conor McGregor is all the rage to win his upcoming UFC match against Jose Aldo and if he manages to win, BoyleSports will be hit with a six figure loss.
"One punter certainly has faith in The Notorious having placed €11K on the UFC fighter on Friday morning and our traders are expecting the current 8/11 available on McGregor to defeat Jose Aldo to dry up sooner rather than later judging by the latest surge of support."
We can't wait for this match, the build-up is killing us.
Hat-tip to The Independent