7 years ago
This lad got away with telling boss to "f*ck off" and much more at wild Christmas party
One or two or three too many.
We all know the morning after fear, but we don't know many who can compete with the head of this fella the morning after his Christmas party.
Advertisement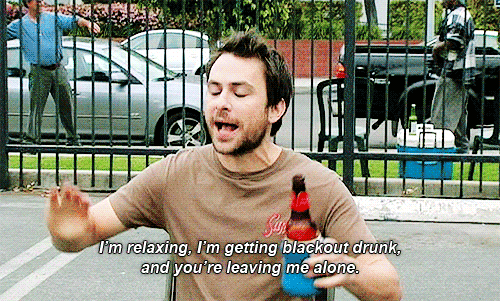 After drinking ten beers and a vodka, this fella told the Company Director to "f*ck off" and told another female employee it was "his mission tonight to find out what colour knickers you have on."
The man, who was a team leader at a construction company also asked another employee "Who the F*ck are you? What do you even do here?" and told another female colleague he thought she was "a little bitch."
Advertisement
Following the party, the guy was fired from his job, but successfully appealed this on the grounds that the company was partly at fault for supplying the free booze.
The Commission Vice President Adam Hatcher said the behaviour was an isolated event and given his track record of good behaviour, a sacking was too harsh a reprimand for the incident.
"If alcohol is supplied in such a manner, it becomes entirely predictable that some individuals will consume an excessive amount and behave inappropriately."
Basically the verdict was how do you not expect people to get blind-ass drunk if you give them free booze?
Advertisement
One to keep in mind for your next staff party.
Hat-tip to Sydney Morning Herald