5 years ago
Sky viewers were impressed with Aston Villa bound Steve Bruce's dramatic weight loss
It certainly looks as though Steve Bruce is on his way to Villa Park.
Speaking on Sky Sports' Goals On Sunday, the former Manchester United defender admitted that he has already held talks with the Midlands club and that he is optimistic about how they may pan out.
Advertisement
"I'm hoping I hear something this week," he said. "It would be a terrific job. It's a big, big job and let's hope I hear something this week. If the opportunity arose, it's something I would seriously consider."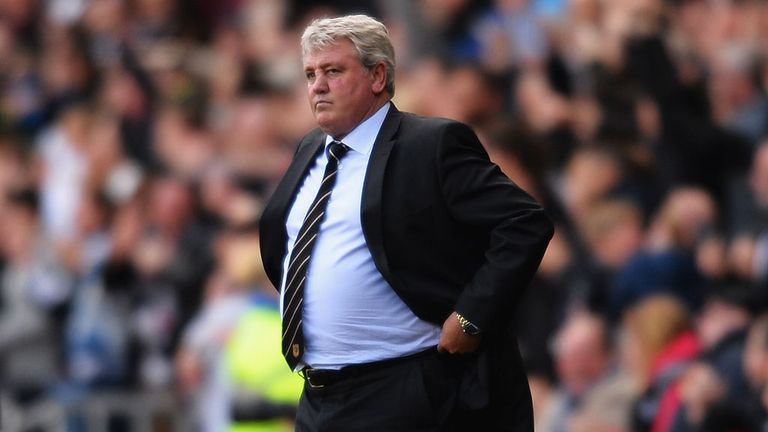 Bruce may be a former manager of fierce rivals Birmingham City, but the general consensus amongst Aston Villa fans seems to be that they'd welcome the experienced manager with open arms.
The thing is they'll have significantly less of him to embrace, judging from his svelte appearance on Sky this Sunday. Appearing opposite Chris Kamara and Ben Shephard, his fellow guest was his son, Alex.
Advertisement
Credit where credit is due, he looked very well indeed. And credit also to the viewers at home. Football fans are notoriously unforgiving and merciless in their mockery, and Bruce has been the target of jokes about his weight.
On Sunday however, everyone seemed to be thoroughly impressed with his dapper new look. Good on ya, Stevie!
Flippin 'eck, Steve Bruce on @GoalsOnSunday is looking well. Lost a shit load of weight, I actually thought it was Brad Pitt 🤔#stevebruce

— The Red Devil (@Diavolo_Rosso1) October 9, 2016
Advertisement
Steve Bruce on goals on Sunday,will always have a soft spot for him.Amazing how much weight he's lost well done him 👏

— Megan Darlington (@MDarlington1968) October 9, 2016
Good to see Steve Bruce looking really well! Still doesn't seem right that he's not here anymore! Love the man #hcafc

— Lee Scott (@LeeScott92) October 9, 2016
Advertisement
Catch up with the latest episode of Football Friday Live: