6 years ago
Usain Bolt singing Bob Marley's One Love is pretty special
Two of their country's greatest sons.
Jamaica has given the world so much in terms of culture, cuisine, style, music and sport. From Marcus Garvey to Shelly-Ann Fraser-Pryce; Jimmy Cliff to Louise Bennett-Coverley. And let's not forget that both Ian Fleming and the Monty Python crew penned some of their greatest works on the Caribbean island.
Advertisement
That said, the world is perhaps most familiar with two iconic Jamaicans who defined their respective eras in very different ways. You would be hard pushed to find a pair of finer ambassadors for any nation in the world than Bob Nesta Marley and Usain St. Leo Bolt.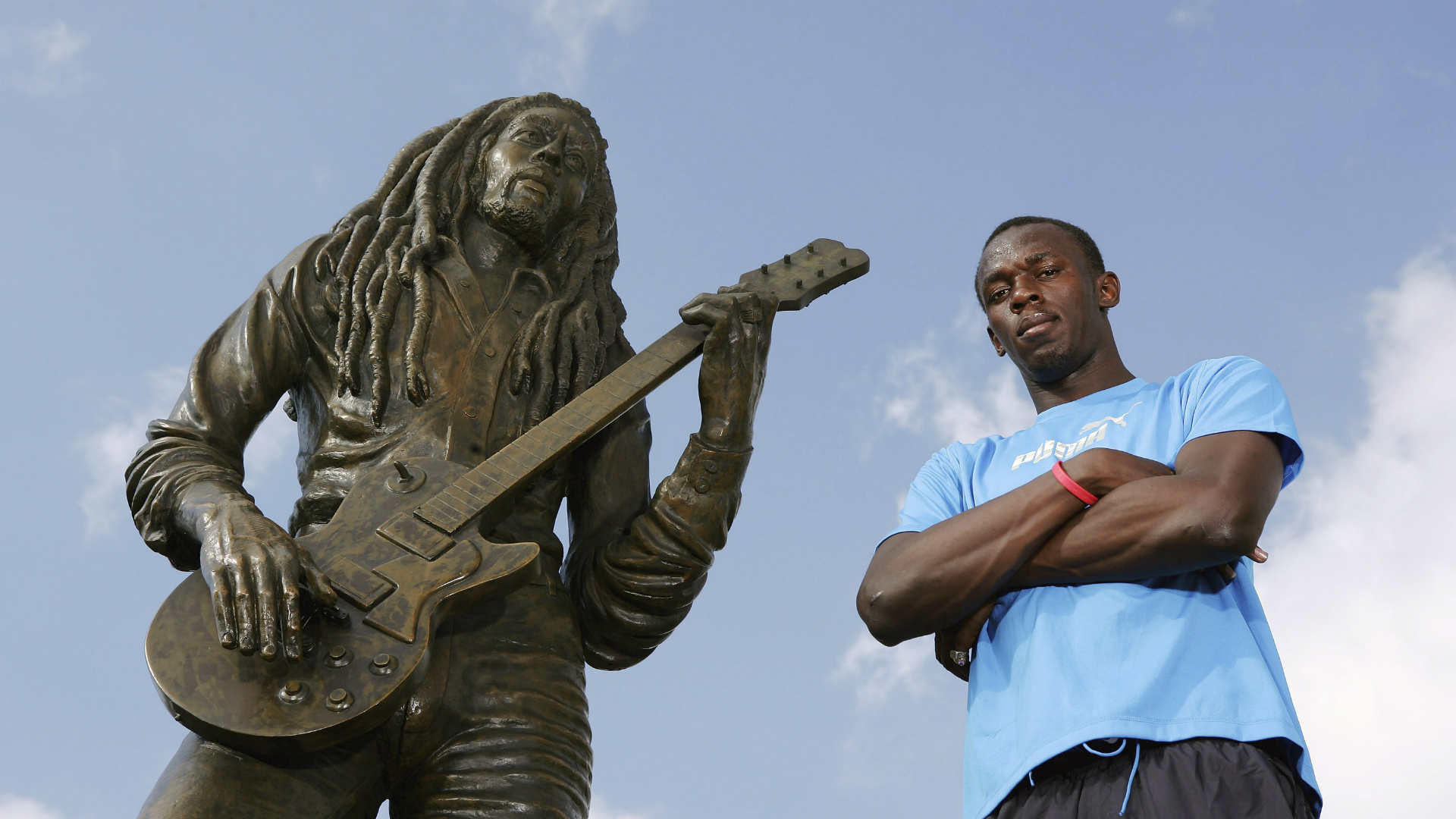 Not only have the peerless duo refined excellence in their fields, but they are truly adored around the globe. Although even Bolt would have to admit that the late great Marley stands alone as the embodiment of the Jamaican spirit. Indeed the record-breaking sprinter is a huge fan of the reggae legend.
This was brilliantly apparent when Usain treated one ecstatic reporter to a surprisingly good rendition of One Love from Marley's 1977 Exodus album. Sure, it wasn't pitch perfect, but we doubt that dear old Bob could run 100 metres in a sub-10 second time (although he was a handy footballer back in the day).
Advertisement
Perhaps most surprising about Bolt's reggae turn was the high octave of his effort, which you wouldn't have assumed from his deep talking voice. Maybe a Bee Gees hit next time, Usain mate?
https://www.youtube.com/watch?v=fPh3q-ZZJWE
For reference here's Marley's brilliant original. What a tune!
Advertisement