8 months ago
Dates to remember: The games that will definitely be the most craic in the World Cup group stage
Put the dates in your diary, you don't want to miss these games...
If you're anything like us, you're going mad with World Cup fever. Yeah, it sucks that Ireland didn't qualify, and we will undoubtedly be supporting whoever Denmark are against throughout the entirety of the tournament, but just because we're not there doesn't mean we can't have a great time.
It is the pinnacle of international football, there are sure to be some cracking games and you won't want to miss them. That's where we come in!
The following are some of the most important dates of the World Cup group stages. Be it for quality players, interesting backstories or just overall good craic, you might want to head down to the pub for these games.
Russia vs Saudi Arabia - June 14, 16:00 (Irish time)
This is it. The big one. OK, it might be a bit of an underwhelming first game, but this is the one that starts it all off.
This is one nearly everyone will watch. There will be an extremely long and drawn-out opening ceremony beforehand, which should get us in the mood for what could be a cracking game.
Or it could be a boring 0-0, but who will care because the WORLD CUP WILL HAVE STARTED!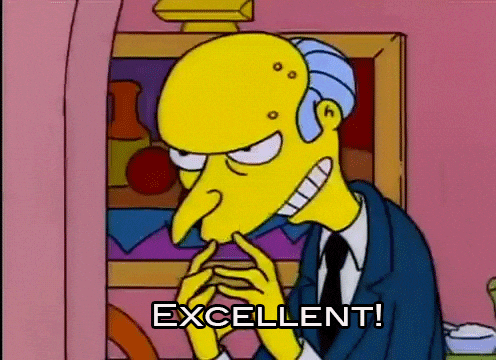 Portugal vs Spain - June 15, 19:00
Ooft. This has to be a good one. This is the sort of game you'll want to watch at home, just to fully enjoy the football that will be played, rather than glance at it occasionally in the pub.
And with the added drama of Spain's current managerial crisis, who knows what to expect?
With players like Cristiano Ronaldo, Bernardo Silva, Ruben Neves, David Silva, Isco, Sergio Ramos and David De Gea all on the pitch at the same time, something brilliant will surely have to happen. It looks more like a semi-final than a group opener. We can't wait for this one.
Egypt vs Uruguay - June 15, 13:00
Salah vs Suarez. One current Liverpool legend, one ex-Liverpool legend. Realistically, every game that Salah plays in is unmissable, especially after seeing the reaction to his penalty that qualified Egypt for the tournament.
Listen to the commentary; goosebumps guaranteed.
Clip via Darvinskyi
Let's just hope he's fit...
Brazil vs Switzerland - June 17 19:00
Brazil have an extremely talented side at this point in time, and it is one that is much more synonymous with the Brazil of old compared to the teams of recent years. With players like Neymar, Coutinho, Gabriel Jesus, Roberto Firmino, Douglas Costa, Thiago Silva, Marcelo and Ederson, Brazil are most people's favourites, and for good reason too.
They might not go on to win it, but they will certainly entertain.
Iceland vs Nigeria - June 22, 16:00
Judging by recent history, this is going to be great craic.
The Iceland fans already showed their worth at the Euros in 2016 with their amazing support and their iconic thunderclapping, and, judging by their celebrations upon qualifying for the tournament, Nigeria know well how to party too...
Clip via Bounce News Nigeria
This type of game is what the World Cup is all about.
England vs Panama - June 24, 13:00
The first of two England games on the list, but come on, it's Panama. Can you IMAGINE if England don't win? It was bad enough when they lost to Iceland, which gave us what might be the best piece of punditry of the past 10 years from Steve McClaren.
Clip via Sky Bet
Here's hoping Panama bring their iconic ballboy with them for the craic. They'll always have a chance with him...
Clip via null
Belgium vs England - June 28, 19:00
This will be a good one and, without a doubt, the World Cup game with the most Premier League stars on display.
England's entire starting XI comes from the league, and Belgium basically look like a Premier League all-star team. DeBruyne, Lukaku, Hazard, Alderweireld, Kane, Sterling, Lingard, Walker and more.
This one is a must-watch for any Premier League fan, and it might be the best chance to see England take a hammering, which can be quite satisfying.
Columbia vs Senegal - June 28, 15:00
Realistically, we could have picked any games from this group, but we'll go with this one for now.
Columbia are one of the dark horses for the competition, because they have a few quality players. But after that, what happens in that group is anybody's guess. Assuming Columbia go through, Japan, Poland and Senegal will be fighting it out for second in what should be an extremely close battle.
As well as getting a good look at Senegal, this game could feature some more moments of magic from James, so don't miss it.
Clip via FIFATV
And on top of that, there's all the other games that we haven't even mentioned.
And between RTE, ITV and BBC - absolutely every single one is being shown on television! So you're spoiled for choice, really.
And if you can't decide which channel to watch the games on, maybe our comprehensive rankings of all the pundits will help.