7 years ago
Irish survey reveals the bikini wax style men find the most attractive
Something for everyone...
With Valentine's Day just around the corner, a lot of couples up and down the country will be planning some romantic surprises for their loved ones.
Advertisement
Completely original and carefully-considered gifts like chocolates, flowers and cards may have been bought, while other couples will be planning on spicing things up in the bedroom.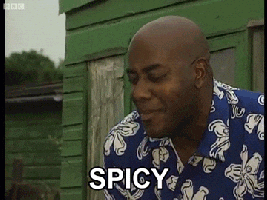 Not with actual spices though. The couples will more likely be spicing things up using toys, role play and some tasteful grooming down below.
Therapie Clinic conducted a survey with MRNI Research on this exact subject recently, using a sample of male and female adults in the 28-65 age group from all four provinces across Ireland.
Advertisement
The survey found that a Hollywood (no hair) bikini style was viewed as the most attractive to Irish men.
This was closely followed by the minimalist Brazilian style, resulting in 61% of Irish men preferring no hair or minimal hair in this area on a woman.
Advertisement
Additionally, a quarter of men (25%) agreed that a 'hairy upper lip' is the most unattractive form of body hair on a woman, followed by armpits, a full natural bikini area and then legs.
Over 37% of Irish men disliked all of these types of hair.
Regardless of what the stats say, of course, whatever way any female or male wants to groom their own body is entirely up to them.
And that's why we're doing this for you this Valentine's...
Advertisement
*JOE immediately shaves hair into hi-top fade sexy style*
You're welcome.