COMPETITION: Calling all music fans! Win this incredible VIP Golden Ticket for FREE entry to a month's worth of summer gigs
A magnificent month of gigs...
If you love really cool bands, brilliant music gigs or if you're just a fan of getting your hands on free stuff, then you're in for a treat.
Ireland's first ever weekly Facebook chat show, The JOE Show, is giving you the chance to win an amazing Golden Ticket - a month's worth of free passes to some incredible gigs taking place in venues all across the land. Gigs including Pixies, alt-J, James Vincent McMorrow and the daddy of them all... a VIP Weekend Pass to Longitude.
All you have to do to be in with a chance of winning this great Golden Ticket is tune into The JOE Show, broadcast live on the JOE Facebook page every Tuesday at 8.30pm. Once the show kicks off, tag yourself in the comment section and we'll be picking out one very lucky viewer to be entered into our exclusive Golden Ticket draw.
The winner of that Golden Ticket draw will be announced live on air on Tuesday 27 June, so there isn't long left to get your hands on this perfect summer prize.
The full list of gigs you'll be able to head along to for FREE with your Golden Ticket is as follows:
1 July: The Coronas, Royal Hospital Kilmainham
6 – 11 July: Trinity Summer Series including Gregory Porter, James Vincent McMorrow, Bell X1, Pixies, Two Door Cinema Club, alt-J
Advertisement
14 – 16 July: VIP weekend pass Longitude, Marlay Park
24 July: Walking On Cars, Royal Hospital Kilmainham
29 – 30 July: Punchestown Music Festival, Punchestown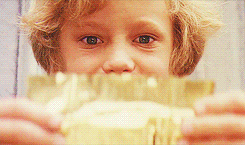 Just ignore the "Wonka" bit on the above ticket, alright? As much as we love him, he's got nothing to do with this.
So remember, stay tuned to The JOE Show and don't forget to tag yourself in the comments to be in with a chance of winning your very own Golden Ticket.
Tuesdays. 8.30pm. Right here.
Advertisement
Well, would you look who it is. While you're here, check this out...
Episode 17 of The JOE Show was a cracker as comedian PJ Gallagher and Mick Konstantin AKA 'the viral star who wrote that brilliant Conor McGregor song' joined us on the sofa, the funktastic CC Brez was in to play the Magic Cover, while Domhnall Gleeson told us what it was like to boss some lad called Tom Cruise around on the set of his new film American Made.
Plus, Kymann and Dara had an egg-cellent time playing the Whispering Challenge, while Shifts discovered that you can never, EVER lie to your mammy... so don't even try.
If you want to have the craic in our LIVE Studio Audience, simply email audience@joe.ie
Go on, you know you want to...
Read more about:
Gigs, Dublin, Trinity College, The Coronas, james vincent mcmorrow, pixies, Walking on Cars, Alt-J, Bell X1, Two Door Cinema Club