5 years ago
Here's how to answer some of the most difficult interview questions
There's nothing like a hard interview question to scare the life out of you.
When it comes to doing an inteview for a job, it's sometimes the simplest and most basic questions which people stumble over, like "tell me about yourself" or "why do you want this job?"
Advertisement
Even if you feel totally prepared or confident, as soon as you walk in that room it can all change.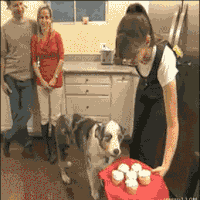 Thankfully, the folks over at Silicon Republic have asked James Milligan from Hays Recruitment to help give some pointers on how to answer those awful questions.
When it comes to the starter question, "tell me about yourself," James says:
Advertisement
"This should be brief overview of your experience to date, focusing on the areas that are most relevant to the job description. No longer than five minutes in total."
James also points out that the question, "why do you want this job?" should be approached as honestly as possible.
"It should be an honest answer, it may be that you don't know if you want the job yet. The interview is a two-way process for both parties to evaluate themselves."
By far the worst question is, "where do you see yourself in five years?" to which James advises:
Advertisement
"If you do have a plan then articulate it. If you don't, then outline what might influence where you could be in five years. You don't have to nail your colours to the mast, especially if it is an entry level or intermediate position."
If you get asked about why you are leaving your current role remember to never, ever answer in a negative way. Instead, James advises to look at what you want from the new job. He says:
"It will create unease with an interviewer about what you might say if you work for them. Instead, focus on the opportunities that the new job brings that might not be available with your current employer."
Thanks James, you're hired.
Advertisement