6 years ago
VIDEO: Some genius has invented this amazing new way to deliver beer to your exact location
Why didn't anyone think of this before?
We've all been there. You've invited your friends around for a couple of drinks but, being the stingy group of pals that you are, no one has actually brought a tap of booze with them.
Advertisement
Eejits, the lot of you.
Fear not though, because someone at Tennent's brewers has come up with a genius method of transporting beer straight to your house.
The Scottish brewer will now be offering offering Tennent's Rapid, an exclusive airborne service delivering a 4-pack of Tennent's Lager cans direct from their Wellpark Brewery within 30 minutes, by drone.
Yes, you read that correctly.
Advertisement
A DRONE WILL FLY YOUR DRINKS ORDER STRAIGHT TO YOUR EXACT LOCATION.
Whoever came up with this idea deserves a raise.
Granted, the service is only available in Scotland at the minute, but surely it won't be long before this new delivery method takes off here in Ireland.
Advertisement
Get it?
Takes off here in Ireland.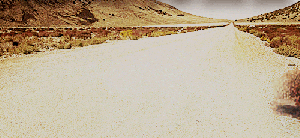 Never mind.
Advertisement
If you do happen to be reading this news in Scotland, you'll be able to place your Tennent's Rapid order by clicking here.
As for the rest of us though, we're just going to have to wait for some Irish beer boffin to introduce it in Ireland.
So simple, yet so effective. Check it out...
https://www.youtube.com/watch?v=JNq52pw6dD0
Clip via Tennent's Lager
Advertisement