6 years ago
VIDEO: Brother pranks his heavily medicated sister into believing the zombie apocalypse has arrived
"You're driving like a slug. Get to the house already!"
Post-dentist prank videos have become something of a meme on YouTube over the past few years, but this one wins first place by miles. We've all seen the hilarious "Is this real life?" video of a traumatised kid dealing with the disorientating side-effects of anaesthesia.
Advertisement
But last week, after his little sister's wisdom teeth surgery, YouTuber Cabot Phillips decided to take the concept of "anaesthesia prank" to a whole new level by tricking his little sister – pretty convincingly too – that the zombie apocalypse had finally arrived.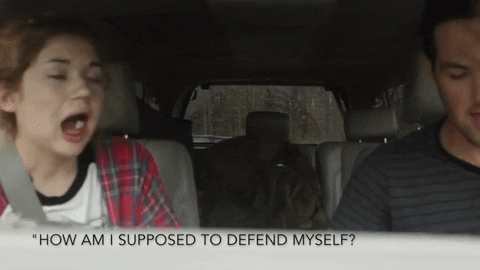 By roping his mum, his brother, his friend, an elaborate fake radio emergency broadcast message, and even the family cat into the scheme,  Cabot is able to pull off one of the cruelest (but most ingenious) pranks imaginable.
Now we just wait for his sister, also a YouTuber, to get some sweet sweet revenge...
Advertisement
Clip via Cabot Phillips