8 years ago
We want YOU to come and join our expert panel of JOE readers
Calling all JOE readers.
We want you. We need you. And we want to give you lovely, lovely prizes.
Interested?
Thought so.
Here at JOE, we're creating an opinion panel for readers and we'd love to hear from you. We want to know what you, the readers, think of JOE.ie, the site.
It's as simple as that.
The surveys are conducted through an ongoing series of online questionnaires, all feedback is anonymous and results are not traceable back to you as an individual.
So no, we won't hunt you down if you say something we don't like. We promise.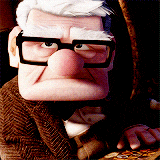 We want to know what you love, what you hate what you don't love quite as much, what you laugh at, what you shake your head in despair at, the types of stories you like to read, the types of adverts you love to see.
Tell us what you think we do well and we'd love you to suggest your own ideas for the site.
All you have to do to have your say on shaping the future of JOE (as well as being in with a chance of winning those prizes we mentioned), is fill out the simple form below and we'll be in touch.
Thanks guys, you're the best.
Advertisement
Advertisement