8 months ago
The best Netflix movies available right now (October 2018)
Stuck for something to watch? Here are some of the best Netflix movies as of October 2018.
Sometimes Netflix gets a hard time as people often complain that it's easy to spend more time trying to find the best Netflix movies rather than actually watching something. You may be doing that right now.
But this isn't Netflix's fault. There's just too much choice.
So we've compiled this list of the top movies on Netflix that you should really see before you watch anything else.
Without further ado, here are some of the best Netflix movies available right now. You owe it to yourself to check them out.
Netflix synopsis: In 1960, Israeli spies undertake a daring mission to capture notorious Nazi war criminal Adolf Eichmann and bring him to justice. Based on real events.
JOE verdict: Thrilling from start to finish. An exciting watch, despite the harrowing nature of the events that the movie is based on.
Clip via MGM 
Netflix synopsis: Between the world wars, Gustave H, the concierge at a prestigious European hotel, takes a bellboy named Zero as a trusted protégé.
JOE verdict: A beautiful movie that we can only describe as a masterpiece. Wes Anderson at his very best.
Netflix synopsis: After devastating terror attacks in Norway, a young survivor, grieving families and the country rally for justice and healing. Based on a true story.
JOE verdict: Not an easy watch by any means, but an interesting story told very well. Directed by Paul Greengrass, you'll find yourself struggling to believe that these events took place less than eight years ago.
Clip via Netflix
Netflix synopsis: When a presidential candidate lobbies to end a custom allowing one brutal night of violence a year, she becomes a target and must fight for her life.
JOE verdict: Not the best movie that Netflix have to offer, but sometimes all you want to do is give yourself a good scare. If you're looking for a fun horror movie, look no further.
Netflix synopsis: One angry orphan is grown-up and out for righteous revenge. But is he ready to fight a cold-blooded killer?
JOE verdict: A star-studded cast, filled with amazing Irish talent. Leonardo DiCaprio, Daniel Day-Lewis, Cameron Diaz, Brendan Gleeson and Liam Neeson make up the main characters, so what more could you want?
Netflix synopsis: Earth's heroes are mighty. The galaxy's heroes are a tree, a raccoon, and a wise guy with a '70s mixtape.
JOE verdict: Although the movie itself isn't the latest in the ever-expanding Marvel Cinematic Universe, if you're looking to get involved in the series, this is a really good place to start. And Chris Pratt is in it...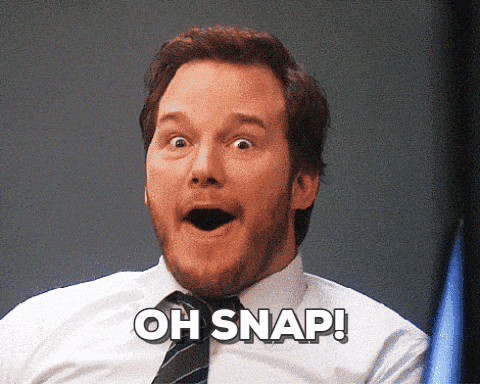 Netflix synopsis: Five intense crushes. Five soul-bearing love letters. She never planned to mail them. Now they're out. Life, as she knows it, is over.
JOE verdict: If you're not a fan of chick flicks, look away now. Quite a fun, romantic movie if you're into that sort of thing, which we know you secretly are...
Netflix synopsis: When an African-American boy disappears in 1964 Mississippi, two agents move in on a beautician who knows the truth about the Ku Klux Klan's actions.
JOE verdict: With racial tension in the United States escalating in recent times, Mississippi Burning has proved a particularly timely addition to Netflix, 30 years after its original release and over a half a century since the year in which it was set.
Featuring a tour-de-force from Gene Hackman that merited a Best Actor Oscar nomination, Mississippi Burning is a powerful offering, filled with tension and suspense, that is well worth your time.
Netflix synopsis: America comes face-to-face with Austrian fabulousness. And the closet doors are blown wide open.
JOE verdict: This might not be one for the faint-hearted, but if you're a fan of Sacha Baron Cohen's vulgar sense of humour, you'll find this absolutely hilarious.
Netflix synopsis: Martin Scorcese's high-rolling Wall Street drama is based on the memoirs of stockbroker Jordan Belfort, whose giddy career ended in federal prison.
JOE verdict: One of Leonardo DiCaprio's best performances and the contributions from a stellar back-up cast, including Margot Robbie, Jonah Hill and Matthew McConaughey, aren't half-bad either.
The drug-fuelled business antics of DiCaprio and his cohorts are pretty hilarious, and the fact that it's based on a true-story makes it even better.
Clip via Paramount Pictures