5 years ago
Dave Franco shows James Franco how to play the really strange game of 'FINGERS'
Oh hi Mark film fans...
It's here. It's finally here.
Advertisement
The Disaster Artist, a film about the making of The Room AKA the film that is widely considered to be the best worst film of all time (sorry, Showgirls), is hitting Irish cinemas on Friday 8 December... that's today, if you're reading this on Friday 8 December.
This brand new film about a not-so-new film tells the incredible true story of Tommy Wiseau and Greg Sestero, two friends who had a dream to take Hollywood, and the rest of the world, by storm.
The pair certainly got their wish as The Room, in spite of its flaws (and trust us, there are many, MANY fantastic flaws), has since gone on to become one of the biggest cult cinematic hits since it was first released back in 2003.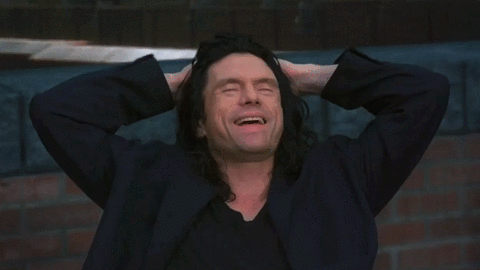 Advertisement
No, seriously, we're telling you the truth. And it's JOE by the way, not Mark.
With an all-star cast led by the Franco bros, James and Dave, The Disaster Artist is laugh-out-loud funny, completely charming and, quite frankly, jaw-droppingly unbelievable in places.
Ahead of the film's release, Eoghan Doherty sat down with the Francbros (as no one is calling them), to learn how to nail the perfect Tommy Wiseau impression, they ponder just how many love scenes are too many love scenes, and Dave (via expert mind-hacker Keith Barry) shows everyone in the room how to play the mysterious game of FINGERS.
We'll be honest, we're still trying to get our heads around it. Some craic though.
Advertisement
Enjoy...
Take a look at the Francbros (as no one is still calling them) in action as Tommy and Greg in the terrific trailer for The Disaster Artist...
Advertisement
Clip via Warner Bros. UK
The Disaster Artist, Certificate 15A, is released in Ireland on Friday 8 December.