8 years ago
JOE looks at the career of Irish actor and star of Transformers: Age Of Extinction, Jack Reynor
Kid's gonna be a real big star, see?
Irish actor Jack Reynor best ready himself for super stardom. With Michael Bay's Transformers: Age Of Extinction due for release in cinemas all across the world this July, the Irishman is set to become an absolutely massive box office star.
Advertisement
This leathery, moody, squinty poster is just the beginning. He definitely needs a wee wash though...
This time a few years ago, Jack Reynor was attending the renowned rugby school Belvedere College in Dublin. He's now appearing on screen alongside Hollywood bigwigs Vince Vaughn and Mark Wahlberg in movies produced by Steven Spielberg and directed by Michael Bay.
As if you didn't feel like enough of an underachiever already.
Advertisement
It's an unbelievably steep career graph by any stretch of the imagination but, if the early evidence is anything to go by, Reynor appears as if he'll be well able to handle it.
And sure with a Hollywood name like Jack Reynor, the young Irishman seemed almost destined for a career in the movie business and, after moving to Ireland from Colorado when he was just a toddler, acting has been a part of Reynor's life pretty much ever since. Not that anyone would have thought Reynor was destined for greatness judging by his first role, however, as he played a tree.
That's right, a tree. But what a tree he was.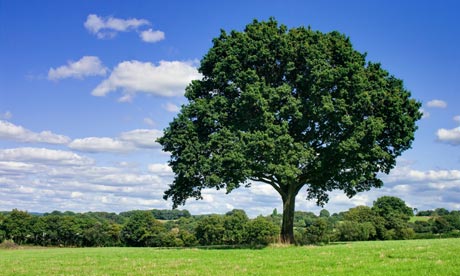 Advertisement
Taking part in a nativity play in primary school in Blessington, Jack explained to the Daily Mail recently "I was a piece of the set and I stood there in a tracksuit with a tree mask on. And having stood there for two days with everyone else playing parts, I said, "Feck this – I'm going to become an actor just to teach her (his teacher, Jane Lawlor) a lesson."
Thankfully, things picked up for Reynor after that humbling experience and he appeared in an extra in Country, a film directed by Kevin Liddy, while also starring in an ad for the National Dairy Council that featured the famous line "Them bones them bones need calcium and that's a natural law", an experience which Reynor reluctantly elaborated upon during an appearance on the Late Late Show recently.
It was in Belvedere that Reynor really began to focus properly on his acting career, appearing in a number of stage productions and once he left, he appeared in Kirsten Sheridan's Dollhouse before being cast by Lenny Abrahamson in the fantastic What Richard Did, a truly star-making turn.
Advertisement
Playing the lead character Richard Karlsen, Reynor delivered a brilliant performance that rightly attracted plaudits from far and wide, earned him the best actor award at the IFTAs and made Hollywood sit up and take notice of the talented young actor.
Since What Richard Did, Reynor went on to star in The Delivery Man alongside Vince Vaughn and our own Simon Delaney and, following that, was then amazingly confirmed for a big role alongside Mark Wahlberg in Transformers: Age Of Extinction.
Don't worry if you're unfamiliar with the plot of the director's fourth Transformers film though, because here at JOE we've prepared this very handy summary...
Advertisement
EXPLOSIONS! AGH! SHOUTY BITS! JACK REYNOR! AGH! MORE EXPLOSIONS! DAD! OPTIMUS PRIME! DINOBOTS! OPTIMUS PRIME RIDING DINOBOTS! EVEN MORE EXPLOSIONS! AAAAAAAGH!
And so there you have it.
The film stars Marky Mark Wahlberg as a mechanic who gets caught up in the war between the Autobots and Decepticons, while his funky bunch consists of Nicola Peltz as his daughter and, very excitedly, the subject of our piece, Irish star Jack Reynor as Shane, the film's young hero/Peltz's love interest/one of Optimus Prime's new BFFs.
Commenting on his decision to pick Reynor for the role, director Michael Bay said at the time: "I just hired a great new actor for Transformers: Age Of Extinction. Jack Reynor… is an Irish kid that came to America with 30 bucks in his pocket. Pretty ballsy. Seriously, who does that?"
Pretty ballsy indeed. Fair play to the actor who is now starring in a film franchise that has already made stars out of the likes of Shia LaBeouf, Megan Fox and Rosie Huntington-Whitely in the past.
Reynor's star is rising at the moment but it will be fully-formed before long and, alongside the likes of Colin Farrell, Brendan Gleeson and Saoirse Ronan, we'll have yet another Hollywood A-lister we can be very proud to call our own.
Transformers: Age of Extinction crashes its way into Irish cinemas on 5 July.