7 years ago
EXCLUSIVE VIDEO: JOE meets Arnold Schwarzenegger
That's right, you read that title correctly.
JOE. Meets. Arnold. Schwarzenegger.
Advertisement
We know, we couldn't believe our glowing, red eyes either.
Hollywood stars really don't get much bigger than this, both physically and fame-wise.
The Austrian Oak is one of the most recognisable people on the planet, making his awkwardly-spelled-name as an action GOD in films like Predator, Commando and Jingle All The Way Total Recall.
Advertisement
Way back in 1984 though, Schwarzenegger was the breakout star of James Cameron's sci-fi action classic, The Terminator.
Now he's back.
Don't act surprised. He told you he would be.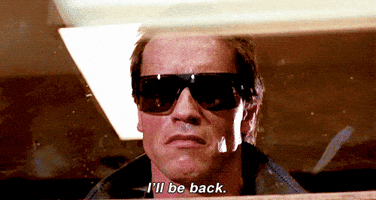 Advertisement
See?
Paramount's Terminator Genisys (12A), the eagerly-anticipated fifth film in the iconic Terminator series, is time-travelling its way in to Irish cinemas on 2 July and, to mark the occasion, we sent JOE's resident Harley-Davidson-riding, shotgun-toting, leather-clad film fan, Eoghan Doherty, along to meet the magnificent mountain of a man.
They discussed the actor's return to the robotic role, what it's like to beat the crap out of yourself in some awesome Arnie-on-Arnie action, and they also chat about the action movie prospects of a certain Conor McGregor.
And yes, before you ask, Eoghan did attempt to do a woeful Kindergarten Cop impression of Arnie in front of Arnie.
Advertisement
Like, really woeful. He's not proud.
Enjoy...
Make sure you check out the terrific Terminator Genisys trailer ahead of its release in Irish cinemas on Thursday 2 July...
https://www.youtube.com/watch?v=62E4FJTwSuc
Advertisement
Clip via Terminator Genisys