6 years ago
JOE meets Bob Odenkirk, the star of Better Call Saul and Breaking Bad
Welcome back old friend.
It's been a long, long, loooooooong time since we had ourselves a much-needed Breaking Bad fix.
Advertisement
It seems like only 15 months, 16 days, 7 hours and 48 minutes since we watched the fantastic finale of one of the greatest TV shows ever made, but who's really counting, eh?
WE'RE COUNTING! THAT'S WHO! Oh God, we miss it so much.
*JOE cries uncontrollably*
Thirty minutes later...
There's great news for all of you fellow Breaking Baddicts out there though, as Netflix are showing the brand new super spin-off series, Better Call Saul, starring the brilliant Bob Odenkirk as everybody's favourite smooth-talking, fast-thinking, do-anything-to-win-a-case-and-make-a-shitload-of-money lawyer, Saul Goodman.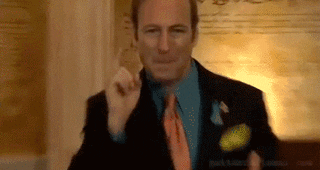 We sent Eoghan Doherty along to chat with Bob about about the pressures of reaching the same high standard achieved by Breaking Bad, the real secret of eternal youth, and the actor tries his luck at the... *drum roll*... JOE Tombola of Truth.
Advertisement
Better Call Saul is available to watch on Netflix right now and new episodes are released every Tuesday.
You can sign up to watch Netflix here and, to help get you in the mood for the show, check out the trailer below...
You can also check out our interviews with Bob Odenkirk's fellow awesome actor Aaron Paul, and the brilliant, big brain behind Breaking Bad, Vince Gilligan.
Advertisement