9 years ago
JOE's Creature Feature - the greatest movie monsters from the genius mind of Stan Winston
"GET TO THE CHOPPA"… and to the upcoming Jameson Cult Film Club screening of Predator.
Due to unprecedented demand, the Jameson Cult Film Club is returning to Dublin for a special 25th anniversary screening of the 1987 classic, Predator. Continuing on from this year's successful screenings of Die Hard, Intermission and LA Confidential, the Jameson Cult Film Club promises to transport the audience right into the world of this high suspense, sci-fi thriller at a secret Dublin location on Tuesday 19th November 2013.
Advertisement
Directed by action supremo John McTiernan and starring the man-mountain that is Arnold Schwarzenegger, Predator tells the story of an elite special forces team, led by 'Dutch' (Schwarzenegger), on a dangerous mission to rescue hostages from guerrilla territory in Central America. Unbeknownst to the group, they are being stalked and hunted by a technologically advanced form of extraterrestrial life, the Predator.
To celebrate the upcoming screening, JOE has decided to delve into the completely demented mind amazing mind of the genius effects master and creator of that film's terrifying titular creature.
That's right, the man who invented Big-Scary-Bob-Marley-Vagina-Face, Mr Stan Winston:
Advertisement
Ahmm, that's actually a picture of Big-Scary-Bob-Marley-Vagina-Face, not Stan Winston. This is a picture of Stan Winston: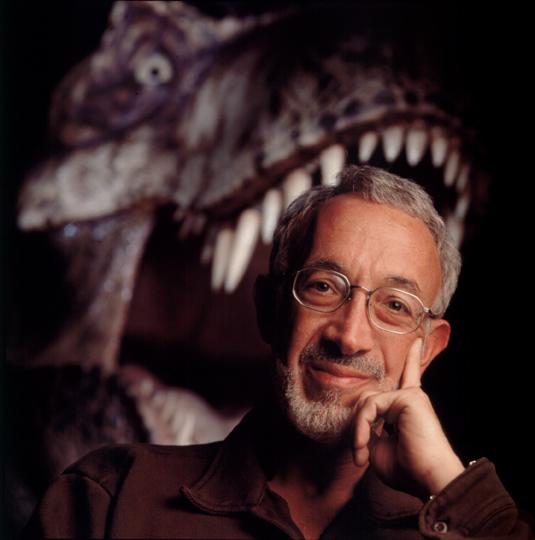 http://www.youtube.com/watch?v=Zrw7D-YXlo0
Before he passed on to the big special effects studio in the sky in 2008, the incomparable Stan Winston was responsible for creating and inventing some of the most fearsome, memorable and ploop-your-pants-petrifying creatures and monsters in the history of cinema. From ground-breaking work on super villains and aliens, to Oscar-winning work on dinosaurs and evil cyborgs with Austrian accents.
Advertisement
We're not, however, talking about Steve Buscemi's face. He actually just looks like that, no special effects whatsoever. Unfortunate, we know.
That means that all of those cinematic creatures that scared you as a child (right up to this day in JOE's case), and that your mammy told you didn't exist, actually were very real indeed as they all stemmed from the dark, brilliant mind of one man.
So we guess you could say that your entire childhood with your supposedly loving parents was based on a big pile of lies. ALL LIES.
Advertisement
And so, as well as Predator, here are five more of our frightening favourites:
The Thing (1982)
The Terminator (1984) and Terminator 2: Judgement Day (1991)
Advertisement
http://www.youtube.com/watch?v=fJejZrtVtMc
Aliens (1986)
http://www.youtube.com/watch?v=FSrcMaid0mg
Edward Scissorhands (1990)
Jurassic Park (1993)
So there you have it film fans, JOE's favourite creatures from the abyss of Stan Winston's brilliant brain.
Soon the hunt for green blood will begin. Grab your camouflage gear and report to Major Dutch and the rest of the elite Special Forces squad for the covert rescue mission deep in the Central American Jungle; register for free tickets now on www.jamesoncultfilmclub.ie. The exact location is only revealed to successful squad members, so register your interest early.
These free events are more than just your typical screening, as characters from the movie, live theatre and special effects timed perfectly with on-screen action help to create an electric atmosphere throughout the movie.
*Warning* - the Predator blends in with its surroundings, taking trophies from the bodies of its victims as it goes along. So, prepare for a foot chase through the dense jungle as the venue will be completely transformed into a series of sets from the film.
DJ Aidan Kelly will be spinning the sounds from the film before and after the screening while guests will be treated to 'Jungle' burgers and refreshing Jameson, Ginger and Lime long drinks.
// ]]>