8 years ago
PICS: By the twin suns of Tatooine! Luke Skywalker was pulling pints in a pub in Kerry last night
We felt a great disturbance in the Force, as if millions of voices suddenly cried out in... DELIRIOUS EXCITEMENT.
Recently, we brought you the news that Emily Ratajkowski was reportedly in Ireland, supping half-pints of the Black Stuff while visiting a pub in Cork.
Advertisement
Ms Ratajkowski, however, as lovely as she is, hasn't set our pulses racing quite as much as the JOE hero in the pics below, who was spotted pulling pints in a Kerry pub.
It's none other than Mark Hamill AKA Luke Skywalker... with a perfectly-working, pint-pulling right hand.
The Star Wars legend was photographed with Irish fans Colm Flynn and Jonathan Lambert in a tiny pub in Portmagee and was clearly enjoying his downtime from Star Wars shoots currently taking place on Skellig Michael.
Sure, the pub is no Mos Eisley Cantina, but they Luke look like they had great craic all the same.
Advertisement
Advertisement
Jealous? Us? Never. Bloody Skyw*nkers.
Interestingly for fellow Star Wars fans, Hamill has no beard for filming at the moment, presumably having shaved it off using a very tiny lightshaver; the Fuzz was strong with this one, but not anymore it seems.
We're not entirely sure how much longer the space saga's crew is going to be filming in the Kingdom, but we're going to attempt to make the Kerry Run in less than 12 parsecs, just to see if we can get a snap with the super star too.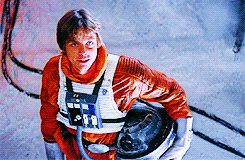 Advertisement
A big thanks to Colm Flynn and Jonathan Lambert who were on a shoot of their own in Kerry with RTÉ Today.