1 year ago
Deftones and Faith No More to headline new alternative music festival at Punchestown Racecourse
Say hello to Sunstroke.
Deftones, Faith No More and The Jesus and Mary Chain are among the throwback headliners for Ireland's newest alternative music festival.
Advertisement
Set to take place at Punchestown Racecourse next summer, the old stomping ground for anyone who remembers Oxegen or Witness, the inaugural Sunstroke Festival will take place on 13/14 June 2020.
The acts so far include a host of old-school alternative rock, including Faith No More, Deftones, Jesus and Mary Chain, Gojira and Killing Joke, as well as some top-notch Irish rock music like Fangclub and Bitch Falcon, and feel-good noughties pop rockers Bowling for Soup.
The rest of the line-up (so far) can be seen below, though with three stages across two days, the festival promises to announce "many more" acts soon.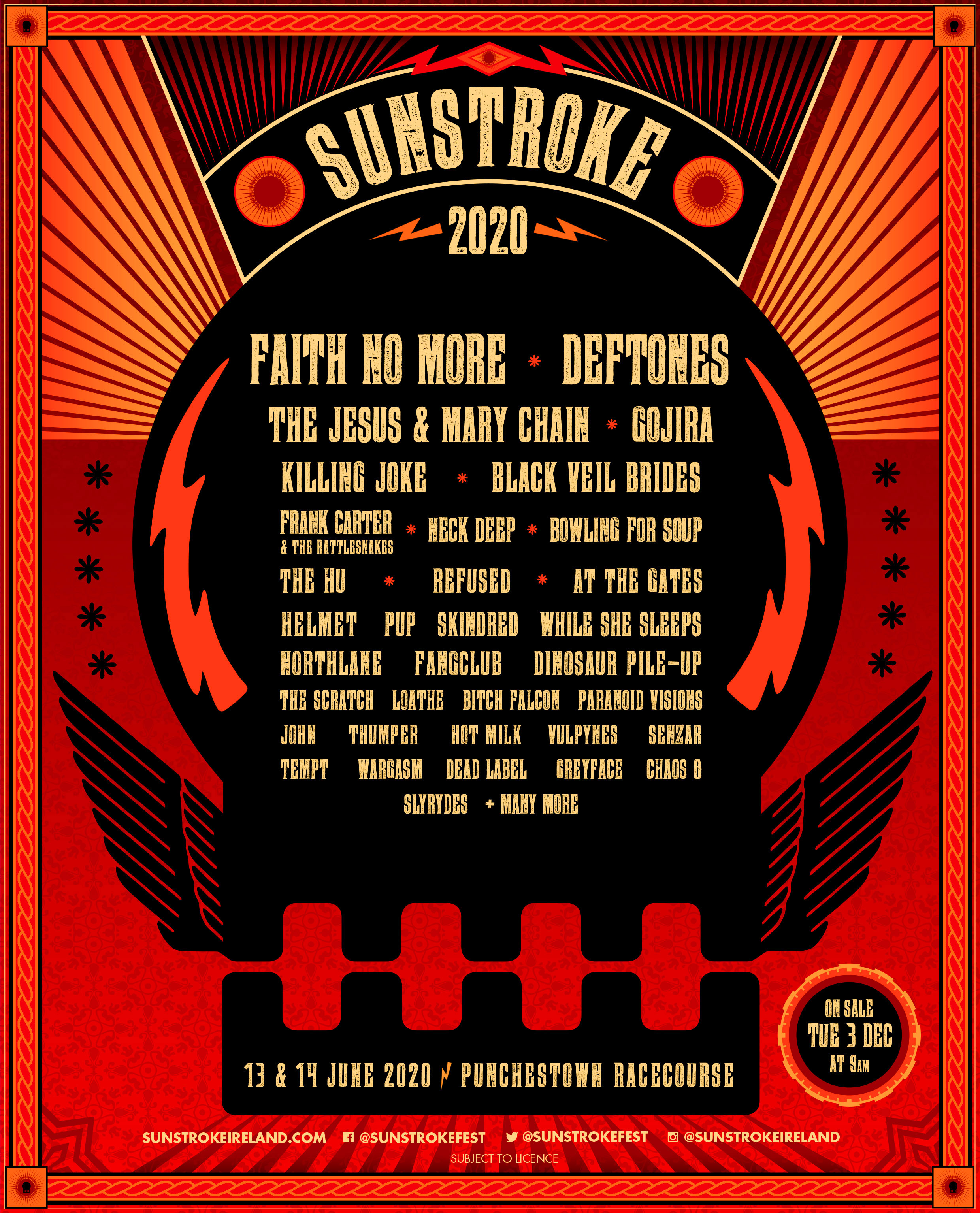 Organised by MCD, Sunstroke is set to bring something new to the Irish festival scene, and camping for both nights will be available. Early bird tickets go on sale next week (3 December) for the price of €129.50 (or €159.50 if you want to camp).