5 years ago
The latest social media trend is in Uzbekistan is bonkers
It's painful to watch.
Burning money is a phrase people sometimes use for frivolous spending, but in Uzbekistan things are being taken a bit too literally.
Advertisement
A new trend appearing on social media over there is leading to people burning money notes.
The Ice Bucket Challenge was apparently too mild for the Uzbeks who have created their own challenge which is known as, wait for it... The Burn Money Challenge.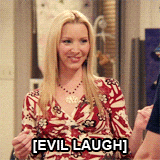 Euros, dollars and rubles are all being set alight by Uzbeks who are challenging each other through social media to burn large sums of money.
In Uzbekistan, which is between Afghanistan and Kazakhstan, 16% of people live below the poverty line and rely on money sent home by migrants.
Not the best way to spend your months rent, but we're sure there are students who have done a lot worse!
Advertisement
Hat-tip to BBC.