5 years ago
The world's oldest person revealed the delicious secret to long life before she died this week
What a life she must have lived.
While you were busy tying your pal's shoe laces together on April Fools' Day, the oldest person in the world, Misao Okawa, died at the phenomenal age of 117 years old.
One hundred. And seventeen. Years. Old.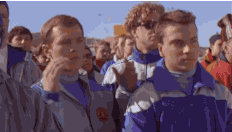 Born on March 5 1898, Okawa died of heart failure just a few weeks after she celebrated her 117th birthday.
She lived through iconic and world-changing events such as the moon landing, the birth of the Internet, and that time Linda Martin covered Daft Punk's 'Get Lucky' on The Saturday Night Show.
Wow.
Before she passed away though, Okawa revealed what she believed to be the secret to her very long and happy life, and we'll tell you now, it's a mantra that we can fully get behind here at JOE.
"Eating delicious things is a key to my longevity," Okawa told The Japan Times, explaining that she lived on a tasty diet of ramen noodles and beef stew, rice mackerel sushi and hashed beef and, on some very special occasions, a wee slice of cake.
So bring on the bacon and cheese sandwiches and watch us live our life to the full. We reckon we're going to be here for a long, long time.
Hat-tip to The Independent