7 years ago
From Nokia 3310 to iPhone 6: This is the evolution of the mobile phone
Who knew there was a time before Apps?
We've come a long way since the 3210 or 3310, so here are a few of the most popular phones over the last 15 years since Nokia changed everything.
Advertisement
Nokia 3310
Released in 2000, this phone sold 126 million units and led to a number of spin off phones including the 3315, 3320, 3330, 3350, 3360, 3390 and 3395.
Advertisement
Snake was a popular feature, and it was the first time messages were longer than 459 characters.
Thus the birth of two addictions; Snake and chain texting.
Motorola V500
Advertisement
One of the first popular camera phones, the Motorola v500 was a big deal in 2004. It spiralled a number of follow up versions as technology improved.
The phone had a VGA camera which was top of the range for that time period and MP3 ringtones and colour screen.
Not that anyone was bothered with selfies back then, it took us a few years to fall completely in love with our own faces.
Motorola Razr
Advertisement
In 2005, the Motorola Razr V3 hit the market and sold 130 million units, making it the highest selling clam phone, or flip phone, ever.
It was also the thinnest clam phone on the market until it was superceded by the Motorola Razr 2 in 2007, which was sleeker and more stable with a touch sensitive external screen.
We miss this phone for one reason, and one reason only - being able to flip it open. Bad ass.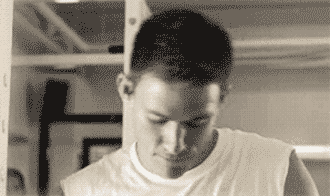 Advertisement
BlackBerry
The BlackBerry has been on the market since 1996 but didn't get popular until the Internet got big.
The BlackBerry had advanced technology for its time being able to record video, take pictures, play music, browse the web, email messaging and instant messaging. All the things we take for granted on our phones now.
It was a major player on the market until 2009 when the iPhone market kicked in.
iPhone
The first iPhone was released in 2007, quickly followed by the iPhone 3G in 2008.
Steve Jobs introduced the iPhone as a combination of three devices: a "widescreen iPod with touch controls," a "revolutionary mobile phone" and a "breakthrough Internet communicator" and he was right.
The iPhone was an instant hit and remains popular several versions later.
Samsung S
It was the beginning of a competitor for the iPhone. The Samsung S range had everything the iPhone had and it was an Android computer, making it more familiar to people not used to Apple. It could email, text, take selfies, handle large amounts of data and it was a bit cheaper.
Now the iPhone and the Samsung Galaxy are the two biggest competitors on the market for mobile devices going head to head on features and battling it out for our attention and money.
Nokia, meanwhile, has taken a leave of absence.