4 years ago
Calling all Irish Star Wars fans! Win an exclusive Virtual Reality prize to celebrate The Force Awakens
The Force is strong with this exclusive prize...
We've felt a great disturbance in the Force, as if millions of voices suddenly cried out in huge excitement and were suddenly ecstatic.
Advertisement
That's because we have an incredible Star Wars giveaway for JOE readers.
You may know all about it Han, but the rest of the readers haven't heard about it yet...
We've already had perfect posters, terrific trailers and crackin' costumes, but now, ahead of the highly-anticipated release of Star Wars: The Force Awakens in Ireland on 17 December, we've teamed up with the film folk at Disney and Lucasfilm to give away a fully immersive Star Wars experience for Irish fans.
Created in conjunction with Industrial Light & Magic (that's right, the ILM), we have a limited number of Star Wars Google Cardboard Virtual Reality headsets to give away.
Seriously, this is one of the coolest prizes we've ever had up for grabs.
https://www.youtube.com/watch?v=GZuhuH8iIEA
Advertisement
Using these high-end Virtual Reality headsets and the Star Wars app (which you can download for FREE from 16 December from the iOS App Store by clicking here and the Google Play Store by clicking here), you'll be able to experience NINE exclusive Star Wars: The Force Awakens prologue scenes in the build-up to the release of the film itself.
A number of these exclusive scenes have already been released, kicking off with the superb Jakku Spy, and the final scene will be released on Thursday 17 December, right in time for the film's release.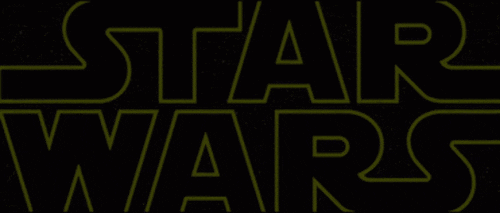 So if you're an Irish Star Wars fan or you know an Irish Star Wars fan, spread the word, because this is the only place on the entire island of Ireland where you can get your hands on one of these incredible devices.
Not even the Galaxy's best smugglers will be able to sneak one hidden in the back of the Millennium Falcon for you...
Advertisement
Check out the super-cool Star Wars Google Cardboard headsets in all their glory; BB-8, R2-D2, Kylo Ren and a First Order Trooper.
If you thought Princess Leia in a golden bikini was sexy, think again...
Advertisement
All you have to do to get your hands on your 100% exclusive Star Wars Google Cardboard Virtual Reality headset, is answer the very simple question below.
Then you'll be able to experience the Star Wars galaxy for yourself... or you can keep it in its packaging for the rest of all time like the true obsessive fan that you are.
Advertisement
To get you in the super Star Wars mood (as if you weren't already), have a look at the latest trailer for the 1,728th time...
Clip via Star Wars UK
Star Wars: Episode VII - The Force Awakens is released in Irish cinemas on 17 December