7 years ago
Pic: Flip phones are making a comeback, world rejoices
This is seriously good news.
Flip phones are making a comeback and lets hope it's a successful one.
Advertisement
LG are releasing a modernised flip phone that has a touch screen and an android operating system called Lollipop 5.1.
It has apps, a touch screen and it opens with a flip of the wrist; what more could you want?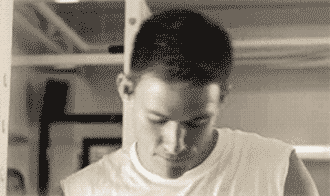 Advertisement
The retro look keeps the old style keyboard that will remind you of the Motorol Razr, a huge hit in its time.
The keyboard is 3.3 inches so it's not quite the same as the 5.5 inch phablet era, but it makes up for it in retro style and general cool points.
The phone has been launched in Korea and is soon to hit the US and a number of European countries including Spain, France and the UK.
Advertisement
Nothing about us, yet, but hopefully we won't be left waiting long.
The phone is pretty affordable too, set in the price range of €130/£109 there are sure to be loads of these wandering towns and cities.
The phone is called the LG Wine III Flip Phone and the basic dimensions are a 2 megapixel camera, multimedia messages, speaker phone and Email.
It looks like a sweet deal, but we just don't know if it can honestly compete with smartphones.
Advertisement
There is a big gap between this and what a phablet can offer you, but then again, it does look so cool..
Maybe we should all start carrying two phones, it's a reasonable solution.
Hat-tip to the Daily Mail