5 years ago
Pic: These cheeky girls have invented a new Tinder game to wind up men
Have you heard of the Tinder Games?
Apparently, supposedly hungry girls are contacting desperate guys on the popular dating app and asking them to send over free food.
Advertisement
For the craic.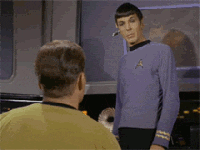 This new Tinder game is imaginatively called the Tinder Games and, looking at the screenshots below, it appears to be working.
A number of love-hungry men have fallen for the food-hungry women's bait and have gladly sent over free food items, all in the hope of winning favour with their possible matches.
The ladies, however, are just laughing at them. While the women are busy eating some delicious desserts, the men are left to eat some humble pie.
To be fair, it's a genius idea.
In fact, we're even considering joining Tinder, purely in a bid to bag ourselves some free pizza. Or free sandwiches. Or free beans.
Advertisement
Free anything really.
Have a look...
Advertisement
Hat-tip and pics via The Mirror