7 years ago
You could soon be making money on Facebook
Mark Zuckerberg's ingenious idea could see you paid big money for your funniest posts!
Currently, Facebook doesn't let users monetise their content. This could all be about to change though as Facebook toys with the idea of paying you to post.
Advertisement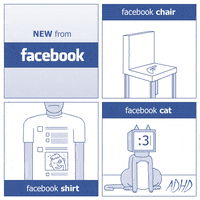 Facebook recently asked active users to take a survey on their personal preferences for monetisation. Users were asked if they would prefer a tip jar, ad revenue sharing, a donation button or a call to action button.
Obviously there's no guarantee that this is Facebook's plan.
Then again, why ask the question if they aren't keen on the idea?
Advertisement
Start saving your quality content now; it could earn you some money soon.