2 months ago
Government issues updated advice for anyone who has a fever or cough
Stay home.
The government has ramped up its attempts to stop the spread of coronavirus, by issuing new directives for anyone suffering from a cough or fever.
Anyone who has a cough or fever is now being advised to stay home, regardless of their travel or contact history.
Originally, this directive only applied to people with symptoms who had also either travelled to an affected area or been in close contact with somebody who is a confirmed case of COVID-19.
Anyone who returned from an area that's subject to travel restrictions should be self-isolating for 14 days.
Minister for Health Simon Harris issued the update along with the statement: "Important! We have issued a new message in terms of what we need the public to do to help in our fight against #coronavirus #COVID19.
"Please read it & retweet. Let's get the key public health messages out there & let's put them into practice in our lives now. We need to do this."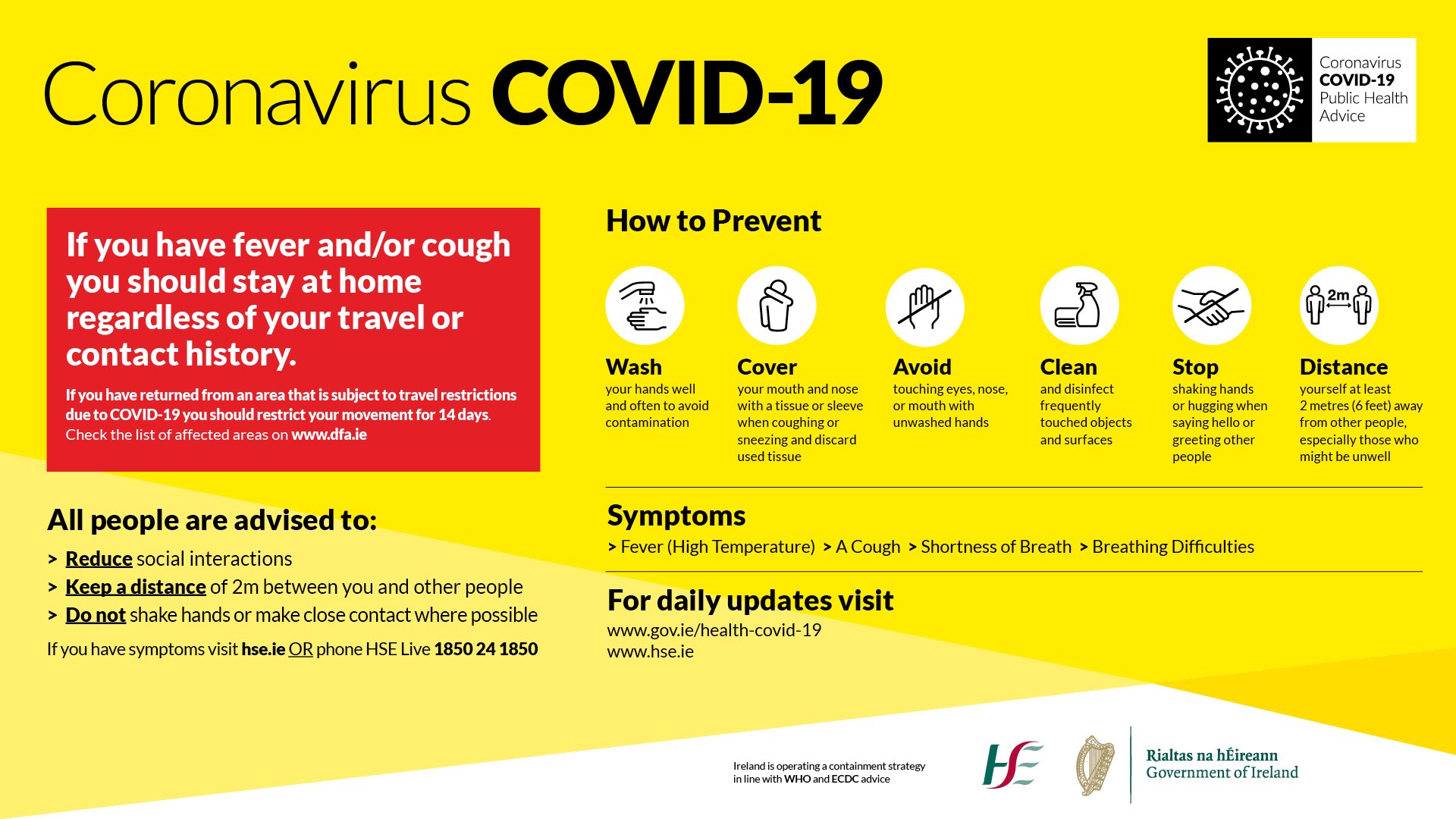 The health advice comes on the heels of updated travel advice from the Department of Foreign Affairs. Citizens are now advised to exercise a "high degree of caution" before travelling to any other country in the European Union.
The EU was described by the WHO as the "epicentre of the pandemic" on Friday.
In a tweet, Minister for Foreign Affairs Simon Coveney wrote: "NB TRAVEL ADVICE: In light of rapidly changing conditions & restrictions across a number of EU countries, my Dept is now advising people to exercise 'a high degree of caution' before deciding to travel to other EU States.
"We will continue to update advice."