5 years ago
COMPETITION: WIN tickets to an exclusive preview screening of The Night Before in Dublin
Time to get your Christmas jumper on...
The festive season is just around the corner and, to celebrate, we've teamed up with Sony Pictures to give you and a friend an excellent early Christmas present; free cinema tickets to see The Night Before.
Advertisement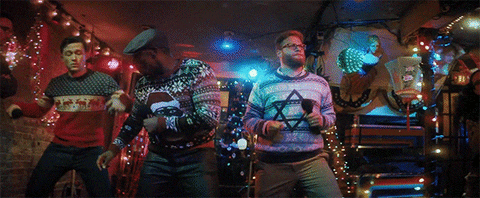 You're welcome.
You don't even have to get us anything in return... although that would be nice.
Ahead of the release of The Night Before in Irish cinemas on 4 December, we're giving away 10 pairs of tickets to a selection of very lucky JOE readers. All you have to do to be in with a chance of winning is answer the very simple question at the bottom of the page.
The screening takes place on Wednesday 2 December at 7pm in Cineworld, Dublin. Doors for the event open at 5.30pm and trust us when we say you'll want to get down early, because Sony Pictures will also be putting on a selection of free drinks, food and entertainment.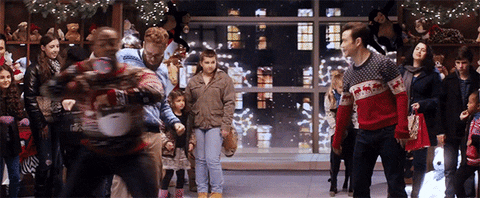 This festive film tells the tale of Ethan (Joseph Gordon-Levitt), Isaac (Seth Rogen) and Chris (Anthony Mackie), three guys who have been friends since childhood, and for a decade, their yearly reunion has been an annual night of debauchery and hilarity.
Advertisement
Now that they're entering adulthood though, the tradition is coming to an end.
With one last chance to get together and filled with a determination to make this one night the most memorable night of all, these three friends endure a series of outrageous obstacles, trials, and misfortunes in their effort to find the Nutcracka Ball – the Holy Grail of all holiday parties.
Check them out in all of their Christmas jumper glory...
Clip via Sony Pictures Entertainment
To be in with a chance of winning tickets to this exclusive screening event, just answer the very simple question below...
Advertisement
The Night Before, Certificate 16, is released in Irish cinemas on 4 December