5 years ago
COMPETITION: Come and see an exclusive 15 minute sneak peek of Doctor Strange in IMAX in Dublin
Are you ready to see the Doctor?
It's no secret we're big Marvel fans here at JOE.
Advertisement
In fact, we're such big fans, we've taken to wearing especially tight lycra outfits, flowing capes that billow in the wind and we're constantly helping people cross the road, whether they want us to or not.

With the highly-anticipated release of Doctor Strange on 25 October, we've been busy watching and re-watching Benedict Cumberbatch in the terrific trailer for the film, all in a bid to satisfy our big screen, comic book cravings.
To satisfy those cravings even more, we've now teamed up with the heroes at Marvel to offer Irish fans an incredible opportunity.
Advertisement
Excited yet? You should be.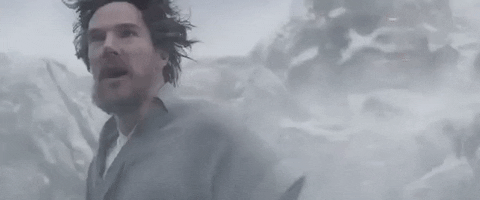 We want you to come and see an exclusive 15 minute preview of Doctor Strange in IMAX 3D in Cineworld in Dublin on 11 October at 6pm.
That's right, you'll have the chance to see a sneak peek of the film before anyone else in the country and fans who attend the screening will also receive a limited-edition collectible Doctor Strange IMAX poster.
Advertisement
We have 120 tickets exclusively for JOE readers available through Show Film First and all you have to do is click on the link below, register your name and download your tickets.
Seriously, it's that easy.
It's first come, first served, so what are you waiting for? Get clicking.
Advertisement
In the meantime, why not watch the trailer just one more time. Go on, you know you want to...
Clip via Marvel Entertainment
Doctor Strange will magic its way into Irish cinemas on October 25.