6 years ago
These are the Top 10 songs which make you more attractive to the opposite sex
Why it's a good idea to carry a mix tape...
Classic sensuous songs can make you more attractive to people and can also make you more attracted to people by tricking the brain, an upcoming documentary claims.
Advertisement
Hormones released during sexy, sensuous music can trick the brain into finding people more attractive, which can be a good thing and a bad thing.
So it turns out that those West Coast Coolers may not be the only reason you went home with the gargoyle from the dance floor.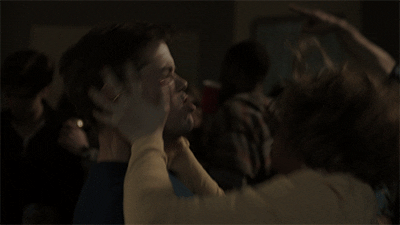 The research, which has been revealed by a documentary Songs To Have Sex To, also compiled a list of the Top 10 sex songs to help you seal the deal with a healthy amount of feel good endorphins, such as serotonin and dopamine.
Classic hits such as Je T'aime, Marvin Gaye's Let's Get It On and Sexual Healing are all included.
Here are the Top 10 songs in full:
Je T'aime: Jane Birkin and Serge Gainsbourg
Sexy Boy: Air
Let's Get It On: Marvin Gaye
Relax: Frankie goes to Hollywood
Moments in Love: Art of Noise
Love to Love You baby: Donna Summer
Silly Games: Janet Kay
Sexual Healing: Marvin Gaye
Between the Sheets: The Isley Brothers
Gloria: Patti Smith
Advertisement
Hat-tip to the Daily Mail.