6 years ago
If you want to get rich, these are the university degrees likely to make you the most money
Money, money, money.
Choosing what degree to study in university is a difficult decision in any person's life.
Advertisement
One of the key factors to take into consideration is how many days can you go without changing your bedsheets is what are the potential financial earnings once you've graduated?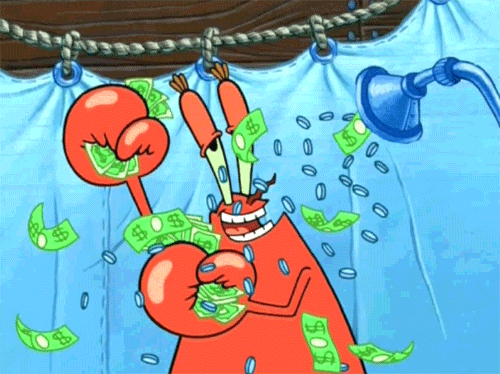 According to data that has been crowdsourced by Emolument (Cromulent?), a salary rankings website, this is approximately how much money students can expect to earn five years after graduation in the following degree subjects.
Economics - €62,000/£45,000
Advertisement
Law - €58,000/£42,000
Maths/Statistics - €53,000/£39,000
Chemistry/Natural Sciences - €52,500/£38,000
Advertisement
Accounting/Business/Finance - €51,000/£37,000
Engineering - €51,000/£37,000
Computer Sciences - €51,000/£37,000
Physics/Life Sciences/Healthcare - €49,700/£36,000
Advertisement
Management/Strategy - €49,700/£36,000
History/Geography/Politics - €46,900/£34,000
Modern Languages - €44,000/£32,000
Philosophy - €44,000/£32,000
Advertisement
English Literature - €42,800/£31,000
Fine Arts/Design - €34,500/£25,000
Hat-tip to The Telegraph