1 year ago
Avengers star revealed as new Buzz Lightyear and 18 other amazing Disney+ announcements
Disney doesn't do it by halves.
At its Investor Day event, it delivered an avalanche of news about upcoming projects.
Advertisement
Here's a quick glance at just some of the movies and shows coming your way...
New adventures. New Originals. Endless possibilities. All of these and more are coming exclusively to #DisneyPlus. pic.twitter.com/NGiqVGmH0G

— Disney (@Disney) December 11, 2020
Top of the bill is the news that Lightyear, Pixar's new origin movie for the beloved Toy Story character, will be voiced by Chris Evans.
Advertisement
The movie is set to hit theaters in 2022.
Buzz Lightyear was first played by Tim Allen in Toy Story in 1995, the first movie ever released by Pixar.
Lightyear will focus on the young test pilot behind the toy.
Tweeting about the role, Pixar said:
Advertisement
Here's a first look of the young test pilot that became the Space Ranger we all know him to be today. Lightyear launches into theaters June 17, 2022.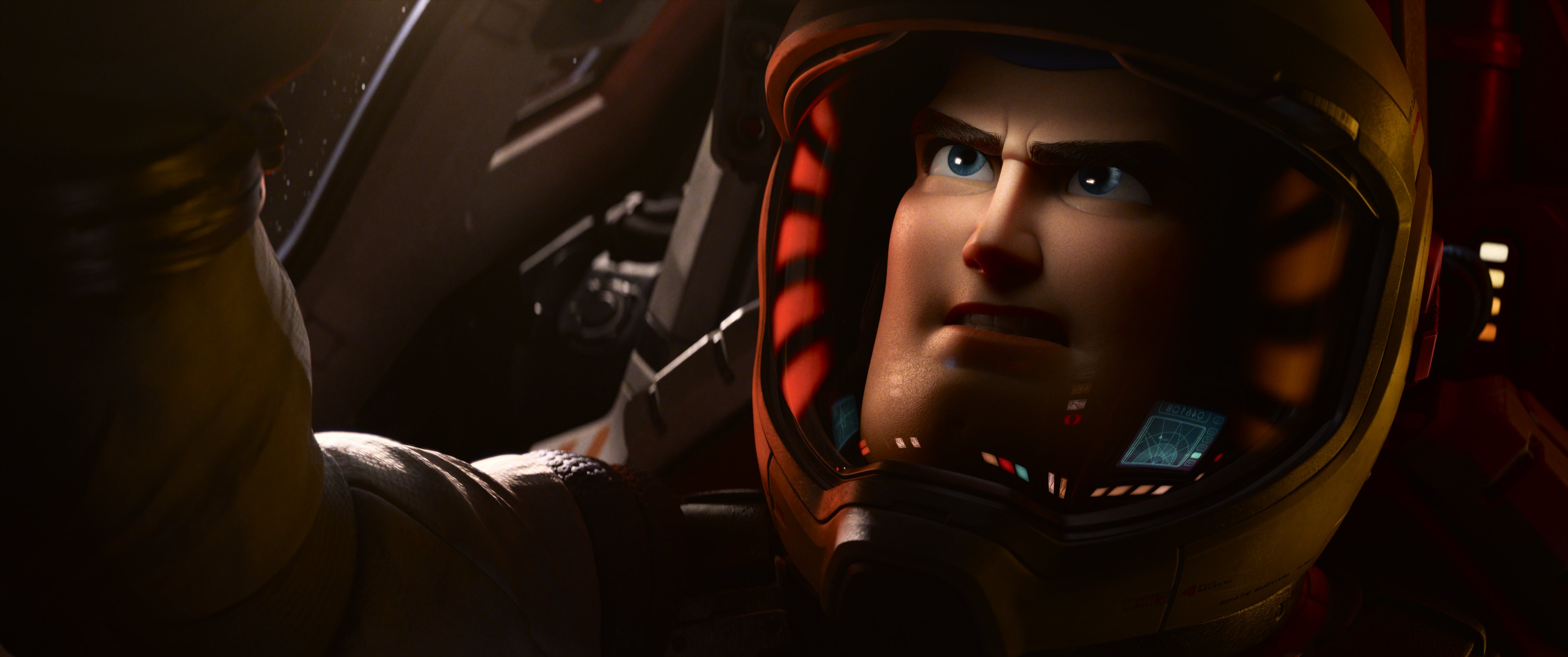 Blasting into theaters June 17, 2022, Lightyear is the definitive story of the original Buzz Lightyear. Voiced by @ChrisEvans, get ready to go to "infinity and beyond" with Lightyear. 🚀 👨‍🚀 pic.twitter.com/LdYXlN33sP

— Pixar (@Pixar) December 11, 2020
Advertisement
Elsewhere, Marvel Studios revealed that they will NOT be recasting T'Challa/Black Panther in honour of Chadwick Boseman and his legacy.
Marvel Studios said they will move ahead with the Black Panther franchise, but focus on other characters that appeared in the film.
The movie, which is set to be released on 8 July 2022, will pay tribute to Boseman's character.
Boseman, who was due to appear in the Black Panther sequel, died earlier this year at the age of 43 after battling colon cancer for four years.
Advertisement
Also teased was Loki, an Original Series from Marvel Studios, coming in May 2021 to Disney Plus.
"Glorious."

Loki, an Original Series from Marvel Studios, is coming May 2021 to #DisneyPlus. @lokiofficial pic.twitter.com/gqT7AKur2y

— Marvel Studios (@MarvelStudios) December 11, 2020
And it that wasn't enough, here's a taster of some of the other massive announcements:
Tom Hanks will play Geppetto in a new live-action movie of Pinocchio directed by Robert Zemeckis
There are going to be TWO new Star Wars movies directed by Taika Waititi and Patty Jenkins!
A new TV show based on Alien is currently in development
All these brilliant shows have new series coming - It's Always Sunny In Philadelphia (FOUR more seasons!)/Archer/The Handmaid's Tale/What We Do In The Shadows
The Mighty Ducks are returning with Coach Bombay in a new series picking up where the films left off
Indiana Jones V is already in pre-production with James Mangold directing
Hayden Christensen returns as Darth Vader in brand new series Obi-Wan Kenobi opposite Ewan McGregor!
That's Zac Efron in starring in a modern reboot of Three Men And A Baby, due to be released in 2022
There's a prequel coming for the live-action version of The Lion King, directed by none other than Barry Jenkins, director of the Oscar-winning Moonlight
Christian Bale is the big baddie in Thor: Love and Thunder
Sister Act 3 is happening
And so is Hocus Pocus 2!
There'll be new Disney animated series of Moana, Baymax (from Big Hero 6), Zootopia and Tiana (from Princess And The Frog)
And Marvel have released the first trailers new shows including the aforementioned Loki, as well as The Falcon And The Winter Soldier and a first look at Ms Marvel
Amy Adams is finally returning as Giselle in an Enchanted sequel called Disenchanted  
Star - is a new menu feature being added to Disney+ (to go alongside Disney/Pixar/Marvel/Lucasfilm/National Geographic) - it'll be the home of lots of excellent TV shows and movies from 20th Century Fox and it's expected to roll out on 23 February, 2021
Got all that?
You can check out ALL of the Disney updates in full on their Twitter feed right here.