9 years ago
JOEphie's Choice: The JOE Team (try to) pick their favourite episodes of The Simpsons
What do you mean you didn't have the date in the diary!?
14th January 2014 obviously marks the 24th birthday of one of the most original, iconic and beloved television shows that has ever graced our tiny tellybox screens.
Advertisement
We are, of course, talking about the genius creation that is Glenroe The Simpsons.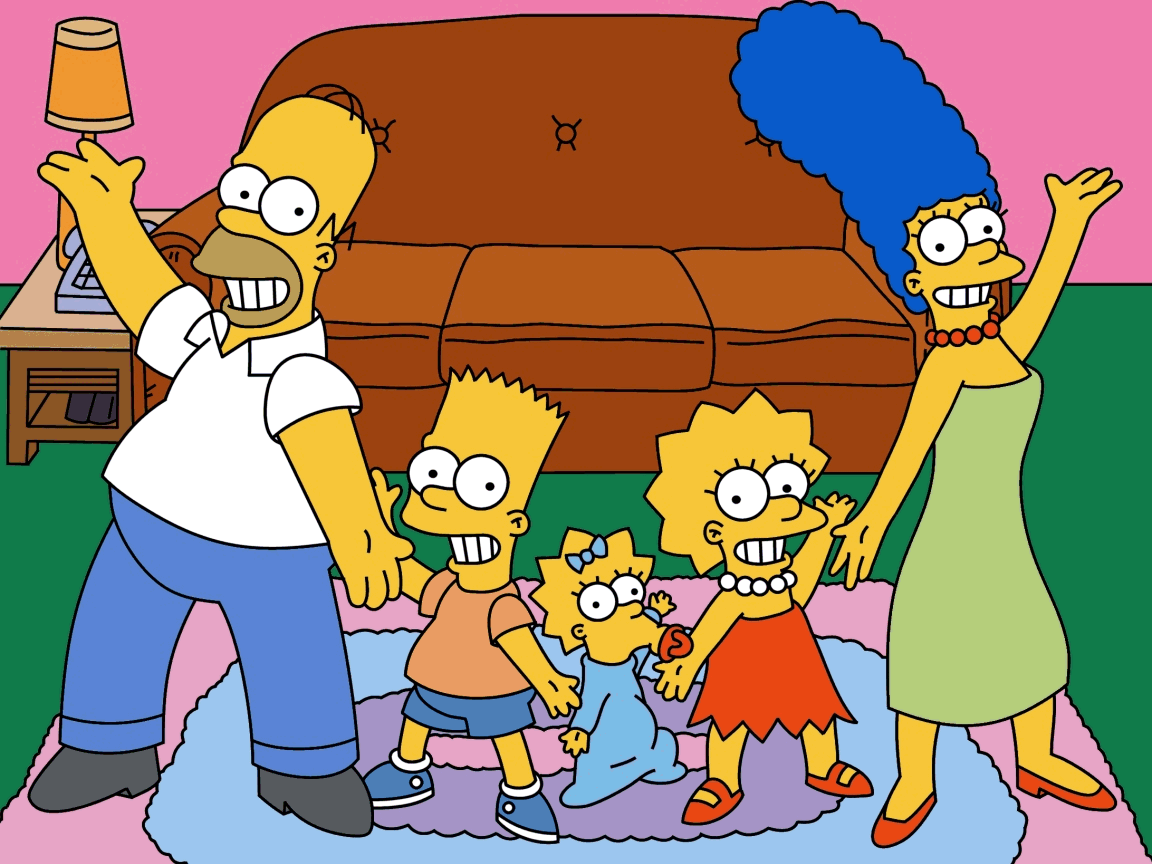 Sure, some sticklers may point to the fact that the very first full episode of The Simpsons (Simpsons Roasting On An Open Fire) was broadcast on 17th December 1989, but what we're focusing on today is the first date that the super show began its regular weekly run on the FOX Network.
That run, beginning on 14th January 1990, has since made The Simpsons the longest-running American sitcom, the longest-running American animated program, and the longest-running American primetime, scripted television series of all time – not too shabby from Matt Groening and his crack team of writers.
Advertisement
Regardless of the date, the lads here at JOE HQ most certainly do not need a second invitation to write about anything Simpsons-related and, having already brought you our favourite one-off characters from the show, our most treasured Treehouse Of Horror episodes and our recent, non-tenuously linked, Mayor Quimby/JFK Anniversary special, we felt that it was about time that the JOE Team definitively brought you our favourite ever episodes from The Simpsons.
A daunting task indeed but, here it is, our JOEphie's Choice and we more than welcome your own personal choices in the comment box below.
Enjoy!
You Only Move Twice (Season 8, 1996) – Eoghan Doherty
Advertisement
"Ever seen a guy say goodbye to a shoe?"
"Yes, once."
As a huge fan of The Simpsons and James Bond, I'm pretty sure that, upon seeing this episode for the first time, I went into anaphylactic shock as my tiny brain tried to comprehend the magical marriage of two of the things that I loved most in life. (Apologies to my family and friends at this point – film and TV are much more important than any of you).
Perfectly parodying much of what makes Bond brilliant, You Only Move Once saw The Simpsons leave Springfield to settle in the idyllic Cypress Creek as Homer took up a new job with the completely non-suspicious Globex Corporation, a company run by one of the greatest TV characters ever created, Hank Scorpio (Albert Brooks) – if anyone ever deserved a 'Best Boss In The World' mug it's this guy.
Advertisement
Each member of the family may have their own super subplot throughout the episode (Bart in school, Lisa in the forest, Marge at home), but it is Homer's relationship with supervillain Scorpio that provides this episode's hilarious highlights.
Whether it's Hank's initial Fun Run introduction, his in-depth knowledge of the local Hammock District ("you got Put-Your-Butt-There") or simply Homer's complete and utter ignorance in the face of Scorpio's very obvious supervillainy, You Only Live Once is about as perfect as TV can get.
http://www.youtube.com/watch?v=9QEsjd1WZuY
Homer's Enemy (Season 8, 1997) – Conor Heneghan
Advertisement
In a way, asking a Simpsons fanatic to choose his favourite episode is like asking a father trying to choose his favourite son.
To quote the show itself, however, in another, more accurate way, it is nothing like that because I don't have any, let alone over 500 sons and besides, no son or daughter could ever hold the same amount of affection in my heart that the Simpsons does (I'm obviously joking).
Of all of them, however, I'd have to plump for 'Homer's Enemy' from Season 8, arguably the greatest season of them all, as my favourite. The episode, of course, is famous for the appearance of one of the best one-off characters in the history of the show, Frank Grimes, or Grimey, as he liked to be called, who had to struggle for everything he got in life, lived in an apartment above one bowling alley and beneath another bowling alley and showed Homer up for the lazy, half-assed slacker that he is.
As is usually the case though, Homer was the star of the show, from the rendition of 'Take me out to the ballgame,' that Grimes found so annoying, his success in the children's design your own nuclear power plant contest and the sleepy 'Change the channel Marge' request to Marge at Grimey's funeral that provided a fitting finale to a quite brilliant episode.
Homer vs. The Eighteenth Amendment (Season 8, again! 1997) – Tony Cuddihy
Seeing as someone with a far greater work ethic than I has already snaffled Hank Scorpio and his love of German beer (cheers Eoghan), I'm going to go with my second favourite episode ever – 'Homer vs. The Eighteenth Amendment'.
Don't know it?
The words Rex and Banner should sort that out.
Voiced by Dave Thomas, Rex Banner comes to Springfield after Bart gets drunk on St. Patrick's Day and booze is outlawed. Rex doesn't reckon on the mysterious Beer Baron, however, who teams up with Fat Tony, Legs, Louie et al to keep the town in liquor.
The bootlegger, of course, is Homer.
There are many great moments in this Untouchables parody as Homer eventually sees off the attentions of Banner and the Duff flows freely once again, but did he really have to ruin the man's birthday?
Rosebud (Season 5, 1993) – Peter Cooney
"Are you ready to laugh?... I said, are you ready to laugh?"
This may be the greatest episode of them all, featuring the greatest scene of them all. And if you don't know what that is, shame on you. Damn, damn shame on you.
John Swartzwelder stuffed as many hilarious moments into this Citizen Kane parody as Alfonso Cuaron did disasters in Gravity. 22 minutes of some of the finest TV comedy moments to ever grace the small screen. Burns' little brother George ("It'll be funny when I'm an old man"), a bagful of heady goodness, 64 slices of American cheese, and that Burns and Smithers sitcom – all absolute gold. And that's just touching the surface of this masterpiece.
Words don't do the episode justice so we recommend watching it over and over until you can quote it verbatim, as if you can't already.
The City of New York vs. Homer Simpson (Season 9, 1997) – Oisin Collins
"New York, New York, it's a hell of a town!"
My personal favourite Simpsons episode (believe me when I say A LOT of consideration went into this) has to be the one when the Simpsons go to New York, better known as 'The City of New York vs. Homer Simpson'. It was the first episode of the ninth season and it originally aired back on September 21, 1997.
The episode features some absolutely classic Simpson's moments, like the 'I'm Checkin' In' musical number, which is actually based on Robert Downey Jr., along with the bus ride that features Homer punching the legs of the ridiculously tall guy who pops up in a previous episode called '22 Short Films About Springfield'.
It's one of the many brilliant 'vacation' episodes that features more than a few genuine laugh out loud moments throughout.
Anyone for a stick of Khlav Kalash and a can of crab juice?
Itchy & Scratchy Land (Season 6, 1994) – Mike Sheridan
It's difficult to know how to aptly judge the brilliance of an episode of The Simpsons. Is it a gag ridden half hour that makes you laugh your ass off, or one of the more refined episodes where the focus was more on character? Sure, they often went hand in hand, but there are few more reqoutable Simpsons' than the episode where the family went on vacation to Itchy and Scratchy Land.
For a lot of folk, the short, violent Itchy and Scratchy sub-episodes are a highlight (you sick b**tards),  and there are few episodes where they feature more.
Lines like "When you get to hell, tell them Itchy sent ya" and the absolutely brilliant final line at Euro Itchy and Scratchy Land. A gag that works on numerous levels after a beautiful build-up.
Just top drawer.
The Boy Who Knew Too Much (Season 5, 1994) - Adrián Collins
I've decided to reach back a few seasons and have a look at an episode that is perhaps one of the most-quoted in my own day to day life, "I'm gonna enjoy this!" being a personal favourite. This is the episode in which Bart skips school and witnesses what everyone thinks was Freddy Quimby assaulting a French waiter at a fancy lunch in the Quimby family compound
John Swatrzwelder is probably my favourite of the Simpsons writing staff, and when you see his name under 'Written By' in the opening credits, you can be sure that the next 20 odd minutes of your time will be well spent. This is once again sprinkled with references to the big screen, stage and literature, as the episode opens with a Twain-esque daydream from Bart which is referenced again later when two hobos drift by him on the river. The good cop bad cop set up of police films is parodied when Skinner and Groundskeeper Willie (why is he even there?) try to interrogate Lisa about Bart's location, and the trial brings in references to Twelve Angry Men and Free Willy.
Perhaps the best scene is Skinner trying to track down Bart, as he goes to all the local haunts of neighbourhood kids, including the 4H Club.
He was unrelenting however, and was like some sort of non-giving up school guy.
We get to see plenty of our favourite characters in this episode too including Martin, Milhouse as well as the brilliant Lionel Hutz, who is tasked with defending the French waiter, who hadn't told him he was French.
Bart's interactions with the Quimby family are also fantastic, and they make their references to the Kennedy political dynasty more explicit than ever in this episode. The bribery of witnesses in Freddy's trial ("oh, my laundry is done"), Homer and Skinner sharing a room when the jury are deadlocked, as well as the brilliant "Chowd-eeeeh? Chowd-eeeeh?" scene all make me laugh no matter how many times I watch them.
Picking one episode of this show to crown as the best is impossible given its lofty standards over several decades, but if I had to choose one, it would be this one. If nothing else, at the end we get to see Freddy Quimby walk out of here a freeee hotel.