10 years ago
PIC: The Breaking Bad cast had a brilliant season finale party... and we weren't invited (Spoiler Alert)
What do you mean you didn't get your invite? Have you contacted An Post to complain yet?
The final ever episode of one of, if not the greatest ever, television programs aired to record-breaking audiences this week and, to mark the momentous and sad ocassion, the cast and crew fittingly assembled at the Hollywood Forever Cemetery to say goodbye to Walter White and friends forever.
Advertisement
No, we're not crying – it's just a bit of Crystal Meth in our eye...
Hosted by Jimmy Kimmel, the event featured all of our favourite stars from the show including Bryan Cranston, Aaron Paul, Vince Gilligan, Bob Odenkirk, Jonathan Banks, Giancarlo Eposito and, ahmm, Marilyn Manson, all having a brilliant Bushmills sendoff.
As Kimmel excellently summed up, "this is the first charity event where I watched a cancer patient shoot a Nazi in the face."
And for those muppets complaining about the show's ending,  Jonathan Banks AKA Mike Ehrmantraut has said,  "If anyone bitches, if anyone moans about the ending, come see me."
Advertisement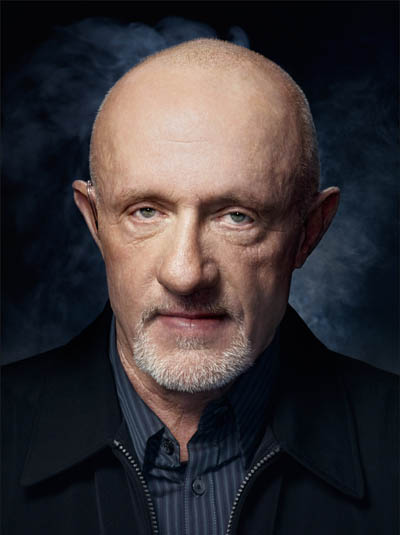 Our advice? Just say you loved it.
Check out the pictures via The AV Club below and Brandon Kidd photography:
Advertisement
Advertisement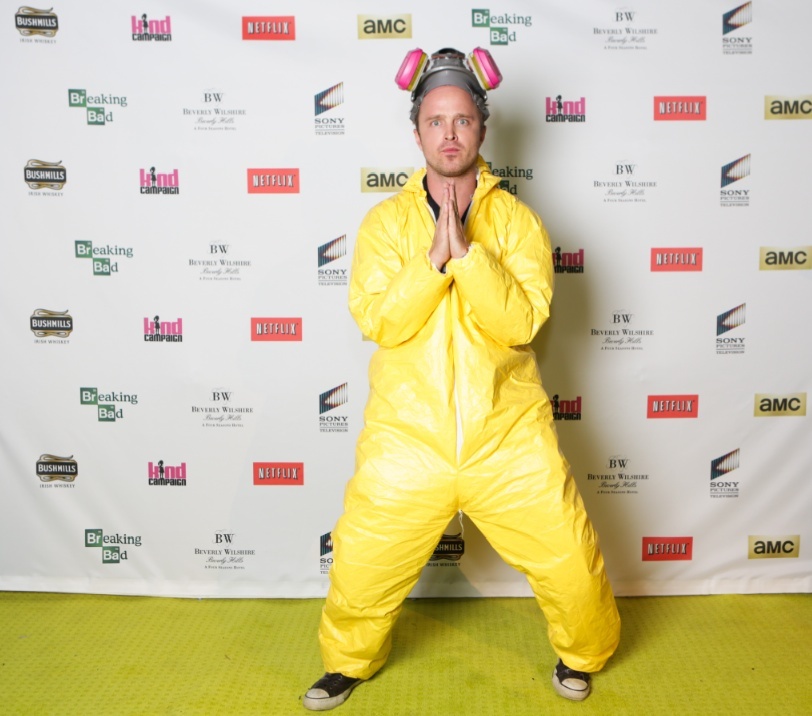 In other Breaking Bad finale-related news, bad mother fuc*er himself, Mr Samuel L. Jackson, got into a spot of Twitter bother with Breaking Baddicts this week after the actor tweeted a HUGE spoiler without warning, resulting in a lot of people wanting to go full Heisienberg on him.
SPOILER ALERT
Here's the incriminating tweet, as well as a selection of some of the not-so-friendly fan responses, while you can check out Jedi Jackson's Twitter feed here.
Advertisement
As ever though, Jackson had the final word:
And, via Slate, here is one final picture for the dusty, desert road. What you see below is (supposedly) Aaron Paul's complete script for Season Five Episode Sixteen but, to be fair, it does look like something JOE mocked up on Final Draft in a fit of Breaking Bad depression last night.
Still, we'll take any Breaking Bad hit to fill the gaping void left in our lives
*JOE sobs uncontrollably*
Legacy sealed, bitches.