1 year ago
WATCH: The official trailer for Everything Sucks! is a Freaks and Geeks for the internet age
"God, I love the 'NET!"
If you've been gripped by the recent wave of television nostalgia, from Stranger Things to Derry Girls, the arrival of Everything Sucks! is probably going to be right up your street.
A coming-of-age dramedy set during the 1990s in Boring, Oregon (yes, it's an actual place), Everything Sucks! looks at the chaotic romances and battle for partial-popularity that occurs when a high school's AV and drama clubs collide.
Complete with Freaks And Geeks-style outcasts who debate the alleged irony in Alanis Morrissette's ironically unironic and whether they can ask out girls slightly higher up the food chain, it promises to deliver a hilarious series of small stories from a painfully average town as the internet is just becoming a thing.
Yes, that means we get to hear the symphonic dial-up tone again. Just in case you were getting fed up with silent, fast broadband.
https://www.youtube.com/watch?v=hf_YjzEvYeQ
Clip via Netflix
The series stars Peyton Kennedy (American Fable, The Captive) and Jahi Winston (The New Edition Story) as students Kate Messner and Luke O'Neil, with Patch Darragh (Sully, Boardwalk Empire) and Claudine Nako (Grimm) as their respective parents.
The 10-episode, half-hour dramedy is created by Ben York Jones (Like Crazy, Newness) and Michael Mohan (Save the Date, Pink Grapefruit), who will both serve as executive producers.
Everything Sucks! comes to Netflix on 16 February, and it's going to take you back to a time when the internet was called the net and there were only about six memes.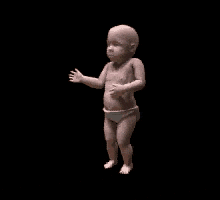 As Roy from The IT Crowd said: "Do you remember the Internet at this speed? Up all night and you'd see eight women."
Ah, simpler times.