6 years ago
WATCH: Suicide Squad's Cara Delevingne reveals she "would love to do a movie in Ireland"
Cara's already practising the accent...
To celebrate the release of the very, very, VERY highly-anticipated Suicide Squad (it's very highly-anticipated in case you didn't know), we headed over to London to meet the very talented, kick-ass stars of the film, including Cara Delevingne, Karen Fukuhara, Margot Robbie, Will Smith, Jared Leto, Joel Kinnaman, Jai Courtney, Jay Hernandez and director David Ayer.
Advertisement
In Squad we trust...
In case you didn't know already, Suicide Squad tells the terrific-looking tale of the world's most dangerous, incarcerated super-villains who are sent off on a mission to defeat a deadly enemy.
Makes sense really - who better to take out the bad guys than a secretly-convened group of deadly, despicable individuals with nothing to lose?
Advertisement
Keep an eye on JOE for the rest of our interviews with the Suicide Squad (watch Margot Robbie and Jay Hernandez by clicking here, and watch Will Smith, Joel Kinnaman and Jai Courtney by clicking here), but for now, check out our chat with Cara Delevingne (The Enchantress) and Karen Fukuhara (Katana).
Advertisement
We talk about all manner of things including party tricks involving swords and ping pong balls, they reveal the secret name of the Suicide squad text group, and Cara really, REALLY wants to nail the Irish accent.
Enjoy...
Advertisement
And just in case you haven't seen superbly soundtracked trailer yet (what the heck have you been doing?), check it out below...
Clip via Warner Bros. Pictures
Suicide Squad, 15A, maniacally blasts its way into Irish cinemas on 5 August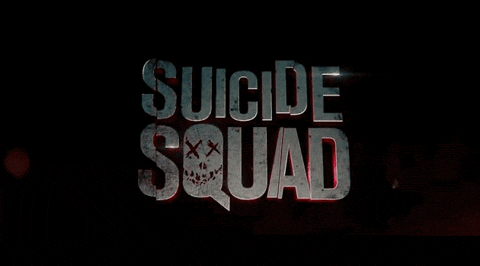 Advertisement