3 years ago
The Irish Song of the Year nominees for the Meteor Choice Music Prize have been revealed
What? No Jedward!?
The Meteor Choice Music Prize, in association with IMRO and IRMA, has today announced the very talented nominees for Irish Song of the Year 2014, recognising the nation's favourite songs of last year.
The shortlist is compiled by combining selected songs from the Meteor Choice Music Prize Judging Panel, Today FM, and the Irish Airplay charts as compiled by Radio Monitor.
These top ten Irish songs from across a variety of genres will now go to a public vote, with the overall winner being revealed at the 10th Meteor Choice Music Prize Live Event at Vicar Street on Thursday 5 March.
In the hope of getting an invitation, we're dusting down our favourite party cape as we write this. Here's JOE at last year's award ceremony...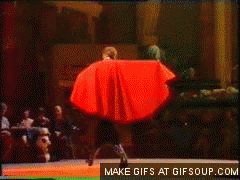 Before the Live Event in March, however, Meteor is encouraging you to get involved by casting your vote through the Meteor website – www.meteor.ie/choice –  where a list of the nominees is also available.
The full shortlist is below and, yeah, we know what you're thinking; where the heck are Jedward? Here at JOE HQ, we're demanding a steward's enquiry.
#JusticeForJedward
Advertisement
The Coronas – All The Others (Universal)
Delorentos – Show Me Love (Universal Music Ireland)
Hozier – From Eden (Rubyworks / Universal)
Kodaline – One Day (Sony Music)
Advertisement
Kormac – Wake Up (Bodytonic)
Little Hours – It's Still Love (Little Hours Music)
The Minutes – Cherry Bomb (Model Citizen)
Sinead O' Connor – Take Me To Church (Nettwerk)
The Riptide Movement – All Works Out (Universal Music Ireland)
The Script – Superheroes (Sony Music)