7 years ago
Survey reveals the 10 most popular nicknames men use for their penis
What do Troy, Hercules and The Rock have in common?
They are the top three nicknames for men's private parts according to a new survey by the retailer Jacamo.
Advertisement
Based on the research, it seems seven out of ten men have a name for their manhood and 59 per cent say the idea came from their girlfriend.
A little insight into common bedroom habits and even more interesting is the names they choose.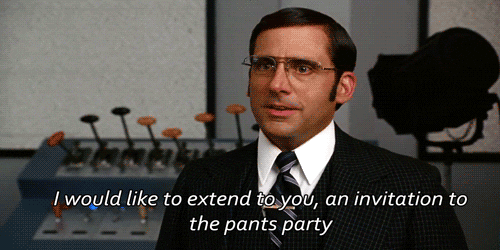 The top three names are masculine men names such as Troy, Hercules and The Rock, where most of the other names are very normal, friendly names such as Wilfred, Dave, Gerry and Johnny.
Advertisement
Of course the most famous name for men's bits has to be David Beckham's "Goldenballs," which was lovingly bestowed by his wife Victoria but he's not the only celebrity admitting to having a name for their bits.
https://www.youtube.com/watch?v=H_GMMD_GCTg
Tom Jones admitted in his biography to calling his "Wendell" and Justin Bieber's area has been affectionately called "Jerry" by his legions of fans.
The top ten names are:
Advertisement
Troy
Hercules
The Rock
Russell the Muscle
Wilfred
Dave
Jerry
Johnny
Randolph
Wendell
Clip via Anchorman Clips