9 years ago
PIC: Check out the brilliant Lego version of the Arrested Development cast - we want to go to there
The story of a wealthy family who lost everything and the one photographer who figured out how to keep them altogether – by building them out of Lego.
That's right folks  – we all love Lego and we all love Arrested Development.
Advertisement
So we'll obviously fall head over heels in love with all of our favourite Arrested Development characters made out of Lego.
Remember Debbie Hickey? Sure you do. She was the photographer who, back in the O2 in February, ingeniously bypassed The Killers' photography embargo by brilliantly recreating the band's gig entirely through Lego. You can check out the JOE article all about it here and you can have a look at a gallery of Debbie's impressive work here.

The photographer has gone one step further now and, to celebrate the very welcome Netflix return of everybody's favourite dysfunctional family, has designed all of the Bluths in Lego form. She's not the only AD fan to pay tribute in her own special way though. How could we forget the American driver who recently purchased the show's 'ANUSTRT' registration plate for his car?
Check out the incredible detail involved – Gob has his (undoubtedly ill-fated) dove, Buster's post-Seal hook is present and correct and Lindsay's even wearing her 'Slut' shirt. Most importantly, Michael Bluth still has his beautiful, beautiful hair,
Advertisement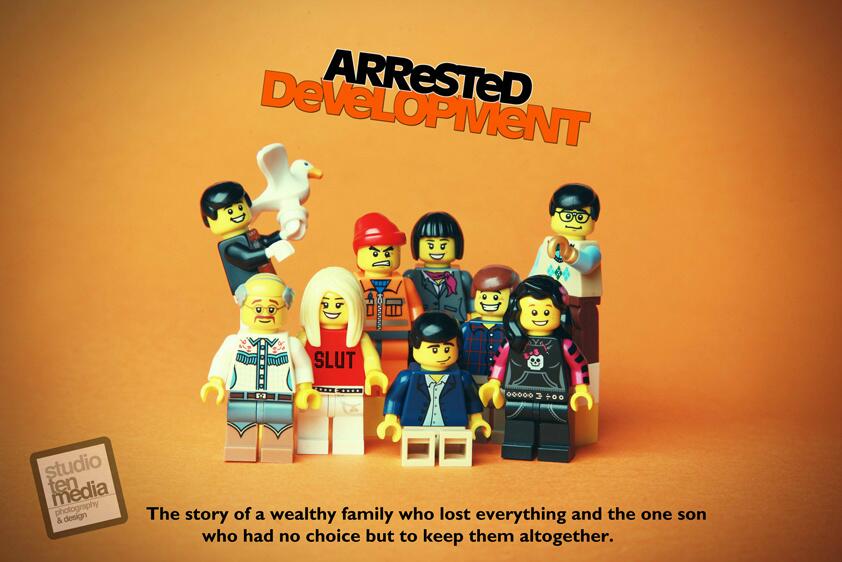 You can check out JOE's Arrested Development interview with Michael Cera and Alia Shawkat here and our interview with David Cross, Jeffrey Tambor and Tony Hale here.
Sadly, all of the interviewees are real and none of them are made out of Lego.
Advertisement
In the meantime though, hopefully Debbie will make the lego characters available for purchase at some stage. She better, otherwise we're coming to her house to steal them ourselves.
HAHAHAHAHAHAHAHAHAHAHAHAHAHAHA. Only joking. We're not going to do that.
Seriously though Debbie, make them available.